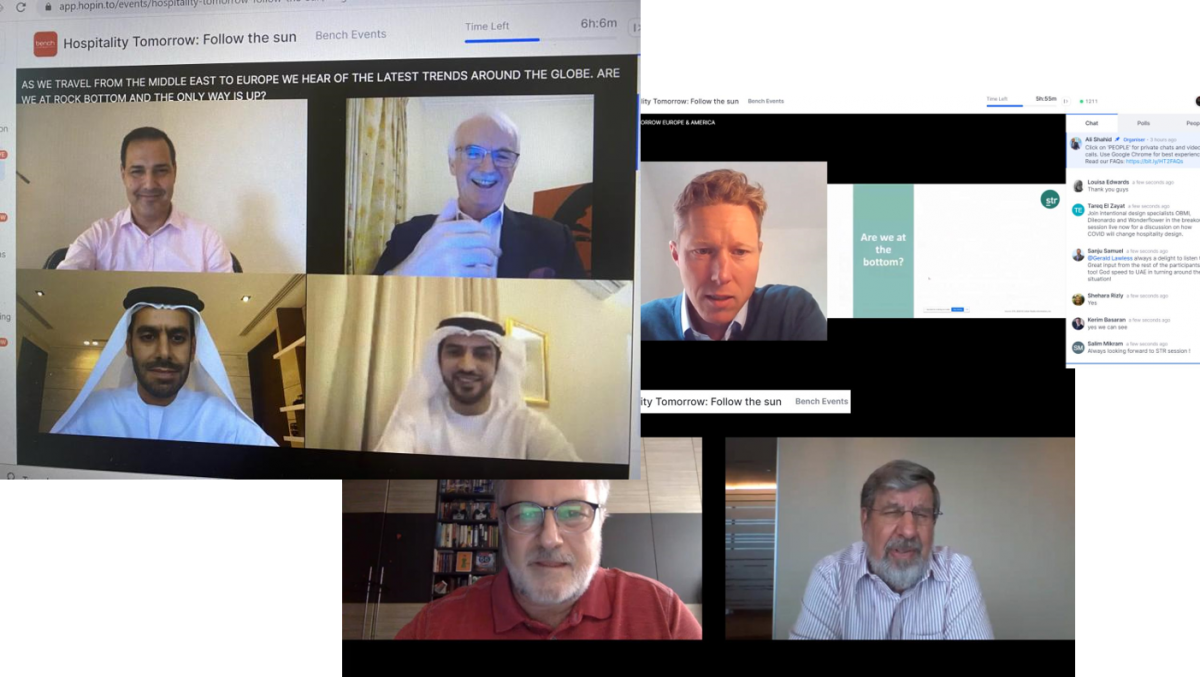 LIVE STAGE SESSIONS
Our hardworking team at The Bench is curating an unmissable programme for the global hospitality industry.

The programme sessions are live and you even join the discussion while your favourite speakers are delivering their sessions.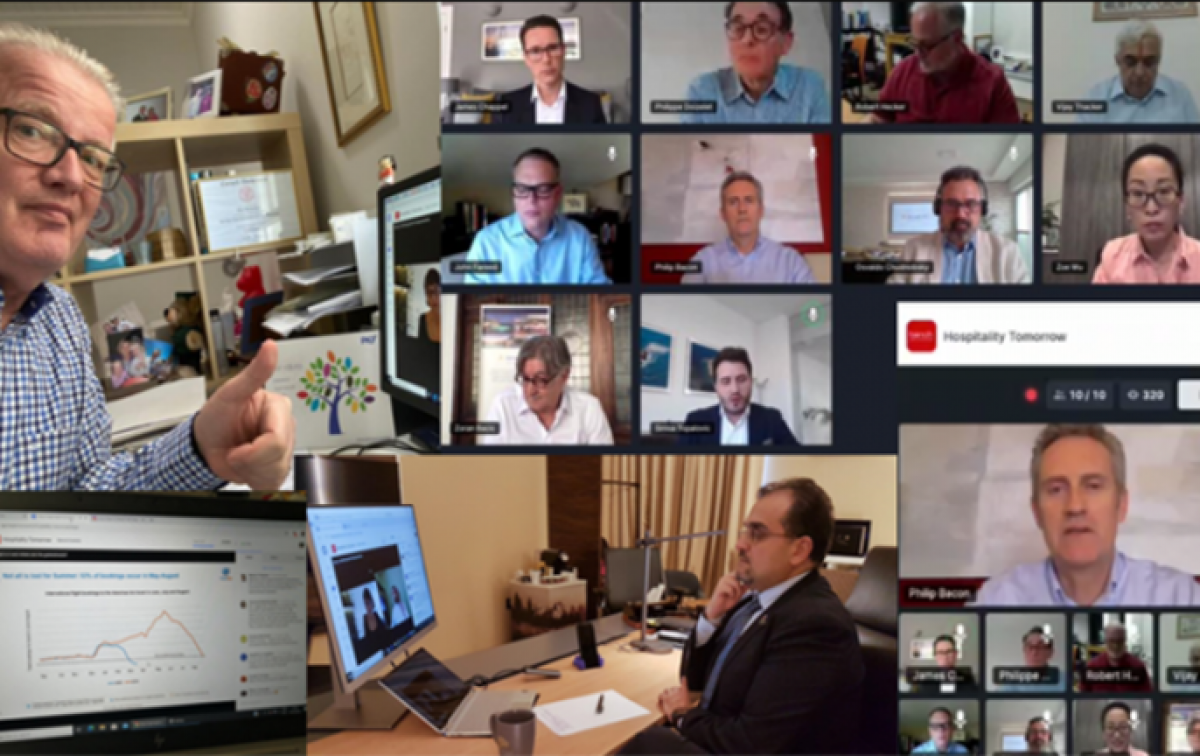 NETWORK WITH HOSPITALITY PROFESSIONALS
Enter the networking area and our system matches you with another hospitality decision maker attending Hospitality Tomorrow Tech Talks in the room for a quick video call.

You may 'exchange business cards' by clicking on the connect button.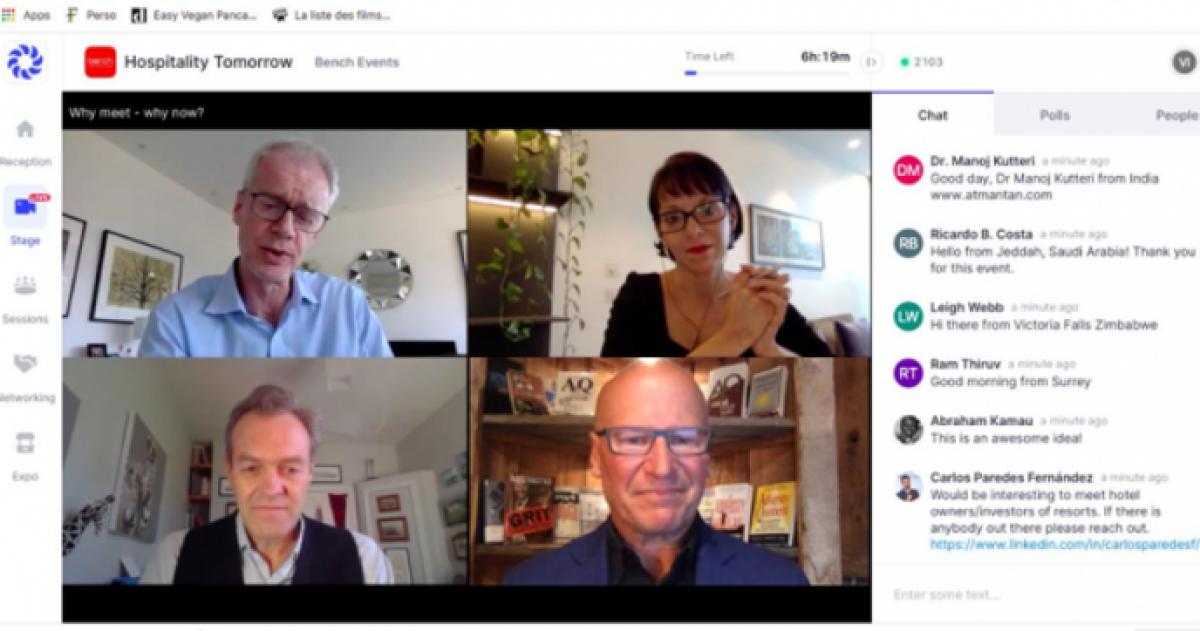 ROUNDTABLES
Sponsor-led roundtables are exclusively designed for more focused interactions and discussions on specific industry topics.
Here, a select number of attendees can join a multi-screen live video conversation to exchange business ideas and industry knowledge.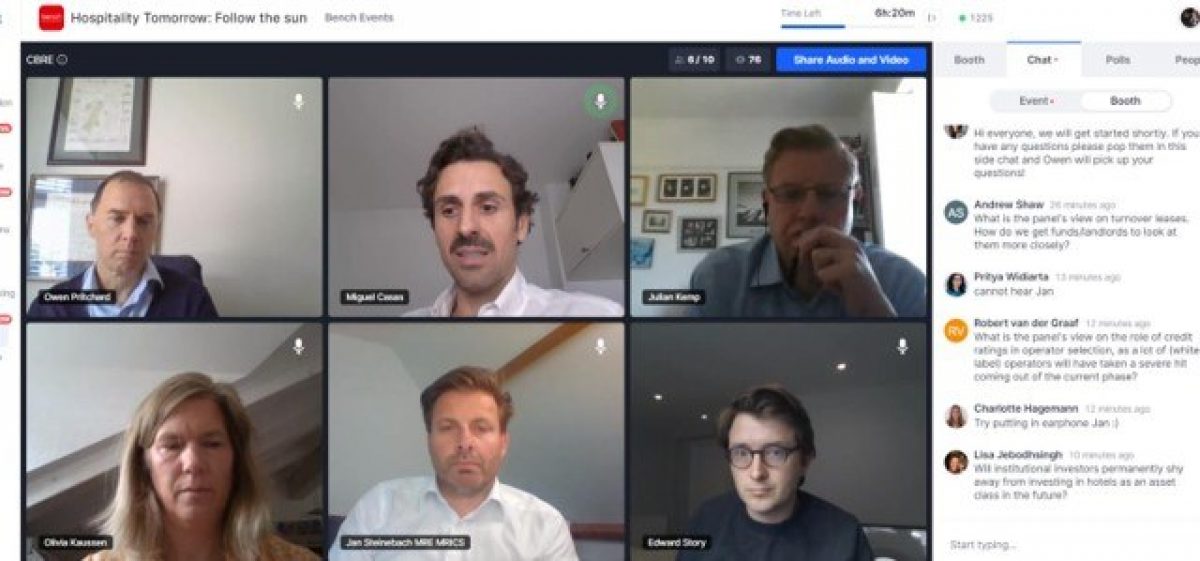 EXHIBITION BOOTHS
Meet exhibitors at their virtual booths during Hospitality Tomorrow 2020. Discuss their latest projects, offers and your business needs live as you privately engage with their team. It's just like visiting an exhibition stand!