VIEW STAGE RECORDINGS AND PRESENTATIONS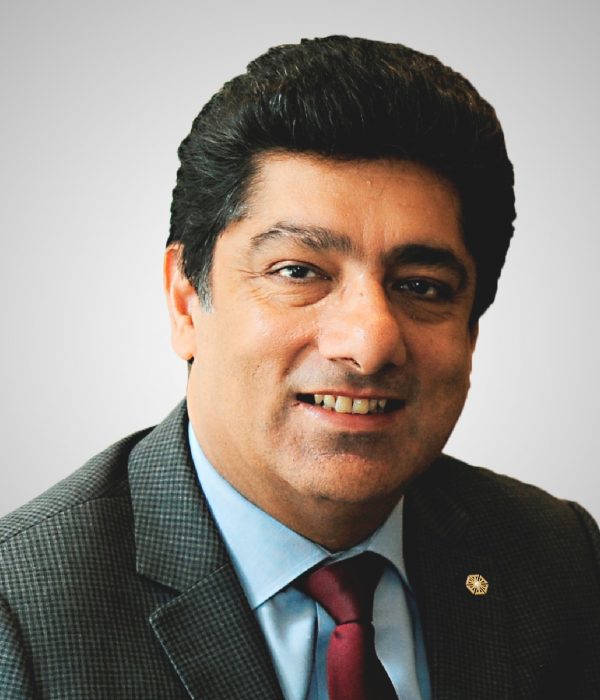 Mr. Puneet Chhatwal joined IHCL as the Managing Director and Chief Executive Officer in November, 2017. He is a global professional with over three decades of leadership experience at highly-acclaimed hotel groups in Europe and North America.
Under his leadership, IHCL has embarked on a journey of re-imagination, unveiling its five year business strategy - Aspiration 2022 with a vision to become South Asia's most iconic and profitable hospitality company. In line with the strategy, the company is on its path to deliver sustainable profitable growth through margin enhancement, scaling of hotels portfolio and refresh of its brandscape and offerings.
Prior to this, Mr. Chhatwal was the Chief Executive Officer and Member of the Executive Board of Steigenberger Hotels AG – Deutsche Hospitality. He was also the Chief Development Officer of The Rezidor Hotel Group – Carlson Hotels Worldwide. Mr. Chhatwal is a graduate of both Delhi University and Institute of Hotel Management, Delhi. He has completed an MBA in Hospitality from ESSEC, Paris and an Advanced Management Program from INSEAD.
Mr. Chhatwal has won awards including the prestigious Carlson Fellowship and was rated as one of Europe's 20 extraordinary minds in Sales, Marketing and Technology - HSMAI European Awards 2014. He was also the First Alumni included in the ESSEC-IMHI Hall of Honor 2014.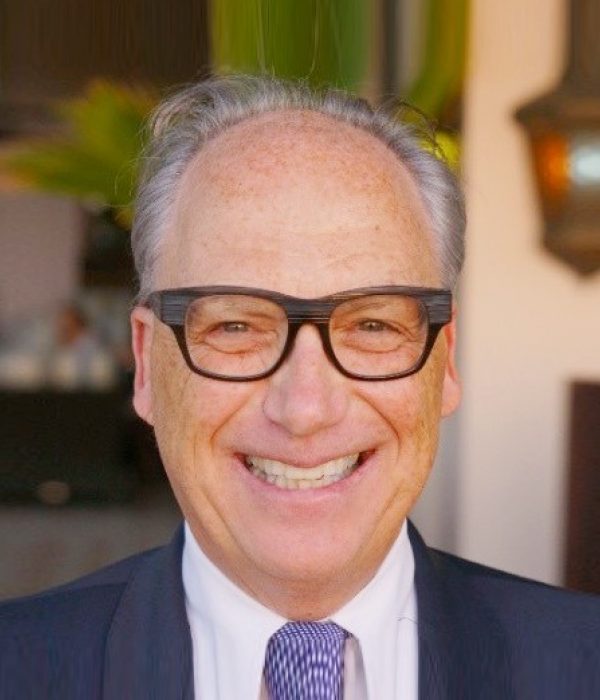 Gerard J.Inzerillo is a celebrated visionary recognized for his trademark innovation and his extensive network of global contacts in tourism, hospitality, entertainment, business and governmental affairs, cultivated during his 50 year career.
Inzerillo developed and operated some of the world's most famous and successful lifestyle brands in tourism and entertainment. In June 2018, he was appointed by HRH The Crown Prince Mohammed Bin Salman of the Kingdom of Saudi Arabia to be the first CEO of the newly created Diriyah Gate Development Authority. The authority will turn the UNESCO site of the first Saudi state into one of the world's great gathering places.
As CEO of Forbes Travel Guide from 2014 to 2018, he was successful in the globalization from the company's North American origins to more than 100 countries worldwide. The Forbes Travel Guide Five Star Award is the Olympic gold medal of hospitality.
Previously, his leadership led to the conceptual success of breakout brands such as Atlantis, One&Only Resorts, Ian Schrager Hotels, Four Seasons and Hilton Hotels.
Inzerillo was president/CEO of IMG Artists, the leader in artist management, performing arts and lifestyle events planning from 2012 to 2014. He directed global strategies for music, events, festivals, government consulting and artist and facility management businesses.
From 1991 to 2011, Inzerillo was president of Kerzner Entertainment Group, where he raised the profile of its properties in South Africa, the Bahamas, Dubai, Morocco, Mauritius, Mexico, the Maldives, as well as conceptualized and positioned the start up of its One&Only brand and Atlantis.
And from 1991 to 1996, Inzerillo served as COO of Sun City, the South African resort by Sol Kerzner . In 1987, he was the founding president/CEO of Morgans Hotel Group. There, he conceptualized and opened Morgans, Royalton and Paramount in New York; the Delano in Miami Beach; and Mondrian in L.A.
Lindsey Ueberroth is Chief Executive Officer of Preferred Hotels & Resorts and a member of its Board of Directors. Since joining the company in 2004, Lindsey has helped solidify the position of Preferred Hotels & Resorts as an iconic global hospitality brand, a preferred partner for independent hotels, and a trusted resource for travelers seeking an authentic, independent luxury hotel experience.
In March 2015, Lindsey spearheaded the rebranding of Preferred Hotel Group to Preferred Hotels & Resorts, which represented the onset of a new consumer-facing strategy for the company. The new brand architecture redefined the way the hotel experience is rated, not by tiers or stars, but by experiences, to create stronger clarity for the company's world-class portfolio of independent properties among travelers, hoteliers, and travel partners. Highlighting the success of that strategic move, in that same year, Lindsey led the company to achieve a major milestone in its history by generating more than $1 billion ($1.011B) in reservations revenue on behalf of its member hotels worldwide, a 15% increase over the previous year.
During her tenure as president, from June 2010 to February 2014, Lindsey's leadership of Preferred Hotel Group helped the company's global portfolio of member hotels successfully emerge from the worldwide economic downturn by doubling total year-end reservations revenue and generating a 25% increase in Average Daily Rate. Under her direction, the company also launched the innovative points-based I Prefer hotel rewards program; executed the introduction of three distinct brands that represented hotels and resorts in the design, boutique, and serviced residences niche categories; marked first-time presence in more than 25 new countries; and formed strategic partnerships with small hotel brands that expanded the company's reach into key global markets.
Her strength and success as the leader of Preferred Hotels & Resorts earned her recognition in 2017 by Hotel Management as one of the 30 most influential women in hospitality. She also received back-to-back accolades in 2015, first by HOTELS magazine as one of the top 10 most noteworthy hoteliers in the world and then by Lodging Magazine as one of the 20 most influential females in the lodging industry.
Before joining Preferred Hotels & Resorts, Lindsey was an account executive at Ambassadors International, Inc., a global meetings and incentives company. Prior to that, she was a management consultant at Andersen Consulting (now Accenture).
Lindsey serves on the Board of Directors for Historic Hotels of America, the Global Hotel Network, and Wine 2 Water. She is also an active member of the U.S. Travel Association and the Young Presidents' Organization. A graduate of Wake Forest University, Lindsey has traveled to more than 100 countries.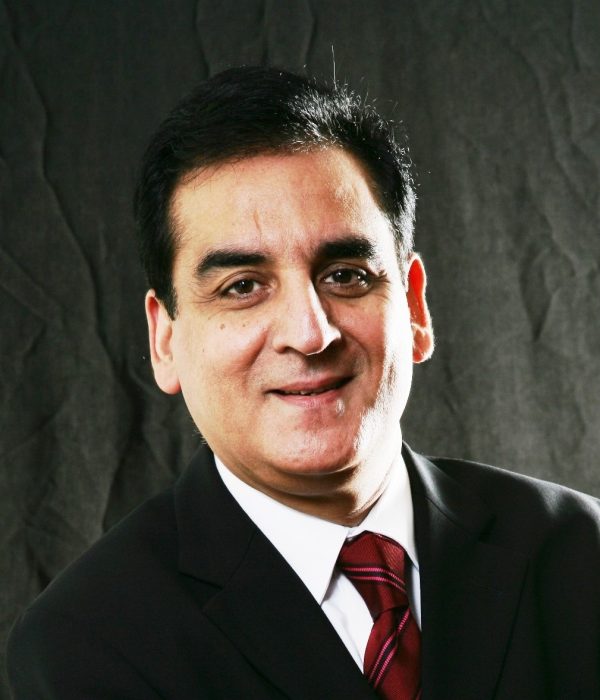 K.B. Kachru is chairman emeritus and principal advisor, South Asia, Radisson Hotel Group, and has been instrumental in building the business in India since 1998. K.B continues to be on the board of the Group's South Asia business entities.
Radisson Hotel Group is one of the world's largest and most dynamic hotel groups with overall brand portfolio of over 1,400 hotels. In India it presently operates over 94 hotels (10,910 rooms). He was previously chairman, South Asia, of the Group, since 2013. Prior to that, K.B served as executive vice president, responsible for the overall strategy, hotel development, management and functional support of key markets within South Asia, overseeing Radisson Hotel Group's joint venture companies in India.
K.B. is an active member of various Tourism and Hospitality Advisory Committees at the state and national level. He is presently a member of Confederation of Indian Industry's (CII) National Tourism Committee and Vice President of Hotel Association of India.
He has been on the board of directors for the Tourism Corporation of various state governments and on the board of governors of the Institute of Hotel Management in New Delhi. He also served as an executive member of Pacific Asia Travel Association (PATA) India Chapter, the American Society of Travel Agents of India, Hotel Association of India (HAI), Federation of Hotel and Restaurant Association of India (FHRAI) and India Convention Promotion Bureau (ICPB).
He has recently been appointed on the Board of Shri Mata Vaishno Devi Trust, which is one of the most prominent and visited Hindu religious destinations in India (over 8 million devotees). He also spearheaded the formation of the Institute for International Management and Technology in collaboration with Oxford Brookes University, UK, and was also responsible for the introduction of arrival passenger duty free shopping at India's international airports.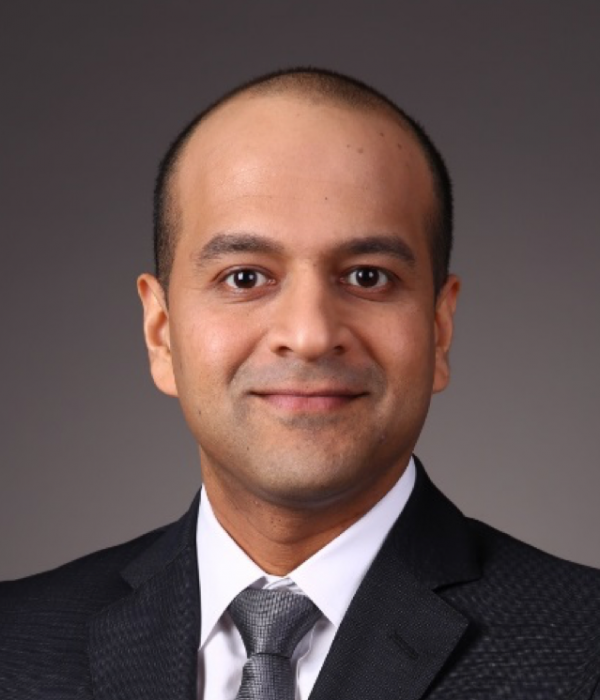 Neeraj Govil is the Senior Vice President South Asia for Marriott International. He has 20 years of experience in the hospitality sector in India, Australia, Vietnam, Hong Kong and Mainland China.
In his current role, and as part of the core Asia Pacific leadership team of Marriott International, he is responsible for creating and executing a strategic road map that focuses on establishing brand positioning and effectively expanding market share of Marriott Hotels in South Asia which includes India, Bhutan, Bangladesh, Sri Lanka and Nepal. The portfolio includes managed and franchised operations spanning 16 brands over 53 locations and 135 hotels with a total inventory of over 26,000 hotel rooms and over 400 restaurants and bars.
He works closely with "Rising Star Outreach" a non-profit organization affiliated with Marriott International working for the benefit of children with leprosy inflicted parents. Neeraj serves on the Committee of the 'Experience India Society' working with India Tourism Ministry and is a Member of the General & Governing Body of 'India Tourism and Hospitality Skill Council'. He is Marriott Internationals representative in India on US India Strategic Partnership Forum.
Neeraj is based in Mumbai and in his time off work, has a passion for travel and is a diehard fan of Arsenal Football Club.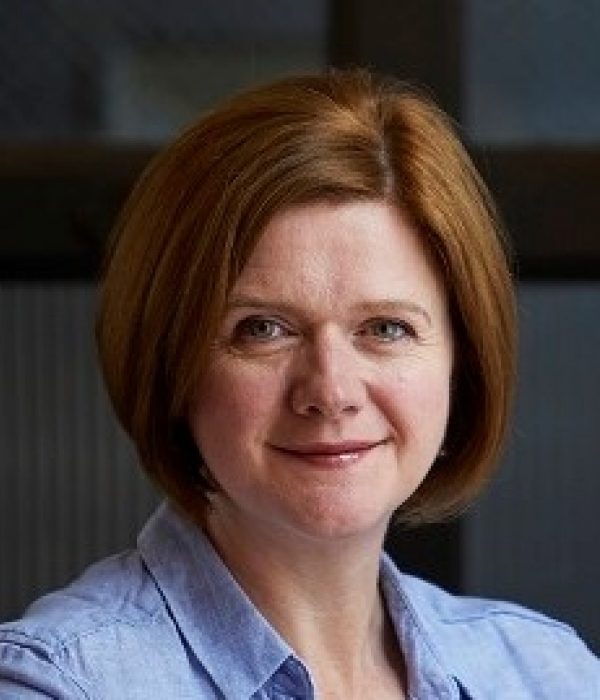 Kate Nicholls was appointed CEO of UKHospitality, the powerful voice representing the broad hospitality sector, in April 2018, having previously worked as CEO and Strategic Affairs Director of the ALMR.
In April 2018, Kate was appointed Chair of the Mayor of London's Night Time Commission to provide the Mayor with independent advice on London at night. Kate is also a member of the Events Industry Board, London Food Board, Tourism Industry Council, Cultural Cities Enquiry and London & Partners Members Group. In February 2019, Kate joined the Advisory Board for the Institute for Industrial Strategy.
After gaining a degree in English and a post-graduate diploma in competition law, Kate worked as a researcher in the House of Commons and European Parliament before joining Whitbread as Government Relations Manager, starting her career in hospitality in 1993. Kate was Director at one of the largest independent public affairs companies, working with a number of hospitality, retail and leisure accounts before establishing her own strategic communications consultancy in 2000. She is a graduate of Fitzwilliam College, Cambridge and Kings College London.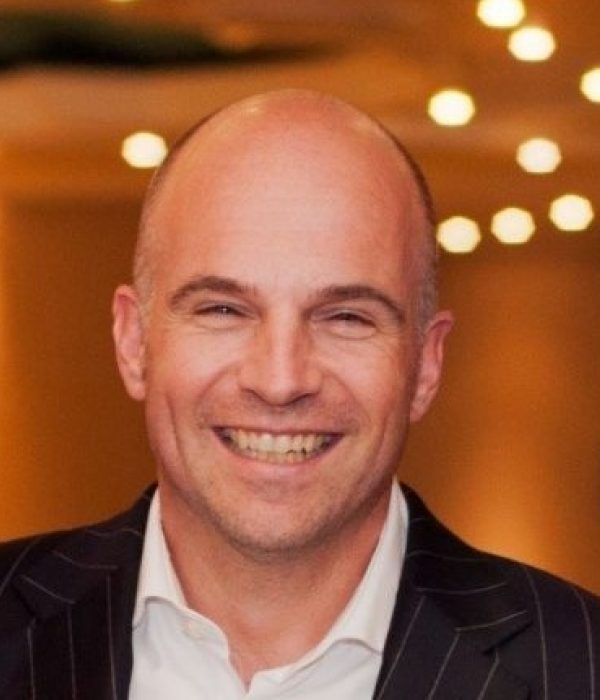 Marcus-Milan Arandelovic (1969) was born and raised in Germany. As a graduate of l'École Hôtelière de Lausanne in Switzerland, he started his international career with Hilton Hotels in 1994 in Hilton Brussels, Belgium. With more than 24 years of experience with Hilton across Europe, Milan was appointed area general manager Hilton Benelux in 2012, overlooking 9 hotels in the Netherlands (7) and Belgium (2), Milan was primarily engaged with rolling out the operational and commercial framework of the properties in the Benelux. One of his last major projects was the construction of the new Hilton Amsterdam Airport Schiphol, which opened in December 2015.
In October 2018, Milan joined Aroundtown SA, the biggest German Commercial Real Estate Company, where he is heading up the Hotel Division as COO. The company owns more than 130 hotel all over Europe and is the fast growing hotel owning company in Europe.
Milan is passionate about his work and it is his ambition to guide and inspire all stakeholders alike. He strives to be inspirational in leadership and developed a broad range of skills and qualifications by taking several post-graduation courses. In June 2015 Milan graduated as Master of Science in Hospitality and Tourism Leadership with merit at the University of Strathclyde, Glasgow, Scotland (in co-operation with Cornell University & Lausanne Hotel Management School).
In his hobby's Milan loves challenges as well, cycling (race biking and mountain biking), skiing, squash, cooking for his family and friends and as a true wine aficionado, he likes to explore new wines and new regions and share his experiences with friends. As a logic consequence of the above, he recently opened a restaurant in Amsterdam together with 2 partners, Domenica. As a dedicated husband and father Milan loves family life and frequently takes his wife Katja and kids Alexei (17), Maxim (15) and Mila (9) on adventurous trips across the globe.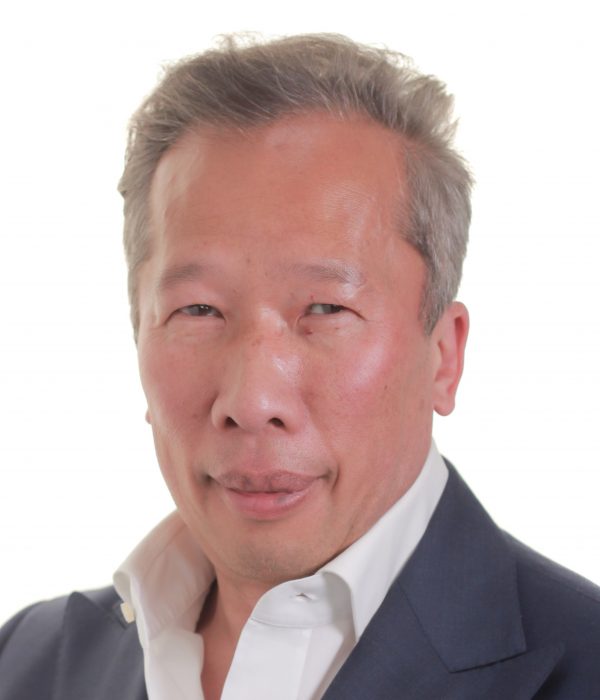 Wes Paul has had an extensive career in finance, starting with J.P. Morgan & Co in 1975 where he was a Managing Director and held a variety of senior global positions in Debt, Currency, Research, Emerging Markets and Private Equity. He went on to become the firm's Global Head of Investments with total oversight and responsibility for the company's real estate portfolio. Wes has a critical focus on disruptive technologies, macroeconomic and capital markets and catalysing opportunities. Wes is also Chairman and CEO of Tellus Matrix LLP and sits on the advisory boards of a number of start-up companies, charities and institutes.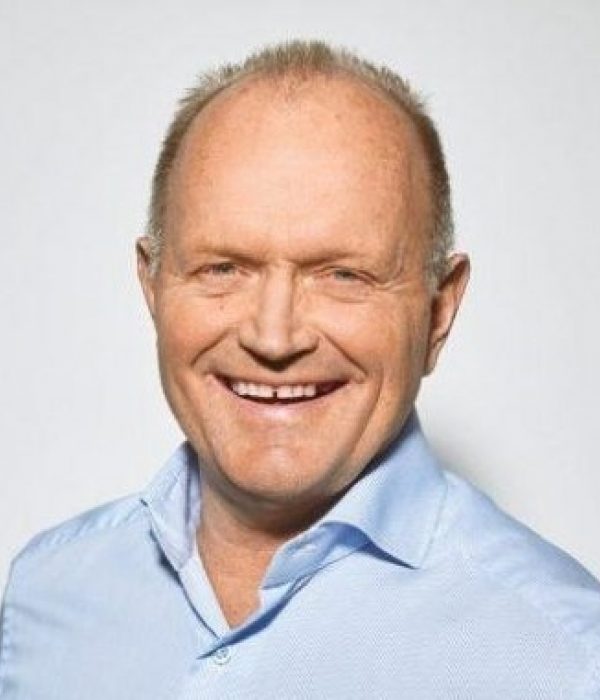 Anders Nissen is the CEO of Pandox AB, one of Europe's largest and leading hotel property companies. Anders was one the founders when Pandox was formed in 1995 and he has been the company's CEO since then.
Under Anders' management Pandox has grown from a small local company with property portfolio value of 600 million SEK to a large international company with a portfolio value of 65 billion SEK. During this time, Pandox has expanded its geographical platform from one to 15 countries. Currently Pandox has 156 hotel properties in 90 cities. Pandox's business model is an important factor in explaining of the company's success. Based on an active ownership model with revenue-based lease agreements and management contracts, as well as own operation via franchised and independent brands, Pandox can move freely over the hotel value-chain and create a tailor-made strategy for each individual asset.
Anders Nissen has been active in the hotel industry for more than 35 years. Before joining Pandox Anders was Managing Director for Securum Hotel & Turism AB where he led the restructuring of Securum's hotel property portfolio. He also had a number of executive positions within the RESO organization.
Anders Nissen has also more than 20 years of experience from the international capital market as the CEO of Pandox, which is currently listed on Nasdaq Stockholm for a second time. He has also held various board assignments over the years.
Anders has a lifelong interest in handball, and he is chairman of the Swedish organization responsible for all commercial arrangement like international games and international championships in Sweden.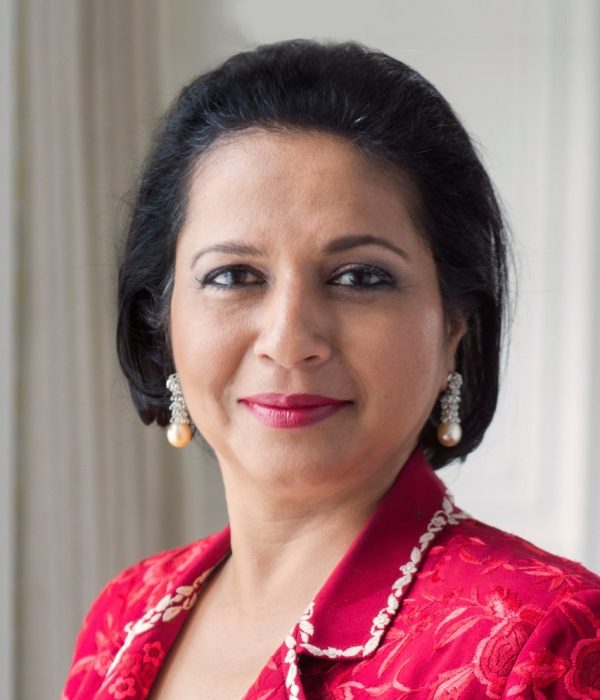 A prominent business woman and one of the most revered personalities in the hospitality industry; Priya Paul is the creative powerhouse behind country's leading collection of contemporary luxury boutique hotels – THE Park Hotels and the new social catalyst brand – Zone by The Park. She has been working in the industry for more than 25 years and has worked hard to create experiences that are different, extraordinary and inexplicable. Under her direction, THE Park Hotels have emerged as stylish, edge, warm and fun –a true reflection of her personality and her passion for modern art and design.
Priya Paul is an Executive Committee Member of the Hotel Association of India (HAI) and also served as its President from 2005 till 2009 as well. She is a founding member of the World Travel and Tourism Council – India Initiative and has served as the Chairperson for the year 2013. She is also a Board Member & Co-Founder of South Asia Women's Foundation (SAWF-IN). She also serves on a multitude of arts and philanthropic advisory boards.
Priya Paul has a BA in Economics from Wellesley College. She also completed the Owner President Management Program at Harvard Business School.
In 2012, Priya Paul has been awarded the Padma Shri, India's fourth highest civilian honour, for her services to Trade & Industry by the President of India. She has also been conferred with the Insignia of Chevalier de l'Ordre National du Merite (National Order of Merit) in 2014 for her significant contributions.
Priya Paul has been honored as a forbearer of the contemporary travel industry at the LE Miami 2015. She has also received the honor for Outstanding Contribution in Hospitality at AHEAD Asia 2018.
For the ninth consecutive year, Fortune India magazine listed Priya Paul as one of the '50 Most Powerful Business Women in India 2019'. She has received numerous industry awards and accolades like the Aatithya Ratna Award by Hotel Investment Forum India 2011, Hall of Fame 2011 by Hotelier India, Excellence in Design Innovation 2011 by Conde Nast Traveller India, PHD Chamber-Distinguished Women Entrepreneur Award for 2009-2010, FHRAI Hall of Fame in 2010 and many more.
MEET & GREET - LEARN HOW TO USE THE PLATFORM
ENVIRONMENTAL AND SOCIAL RESILIENCE TRENDS
AN UPDATE FROM CHINESE LEADERS AND HOW THEY SEE HOSPITALITY TOMORROW
LEADERSHIP DURING TIMES OF CRISIS
THE FUTURE OF THE TRAVEL AND THE NEW NORMAL
BREAK FOR NETWORKING WITH INDUSTRY PEERS
VIEWS FROM ASIA: HOW HOTEL COMPANIES ARE WEATHERING THE COVID STORM AND MANAGING THEIR GLOBAL PORTFOLIOS
HOSPITALITY TOMORROW INDIA
THANK YOU TO OUR 2020 EVENTS' SPONSORS
SUPPORTING PARTNERS