View Stage Recordings & Presentations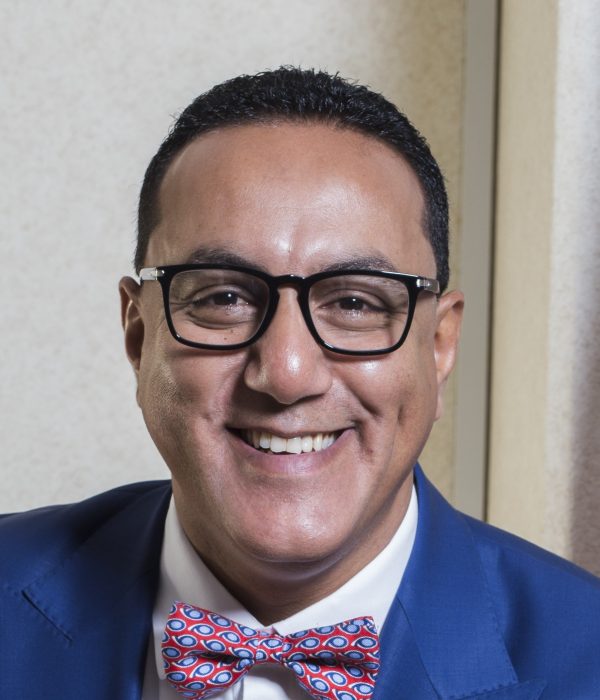 Hon. Najib Balala, EGH, assumed the position of the Cabinet Secretary, Ministry of Tourism and Wildlife in the 2015 government reshuffle. He moved from the Ministry of Mining where he was appointed as Kenya's first Minister in May 2013 and is credited with delivering the Draft Mining Bill in 2014, the first policy and institutional framework review of Kenya's mining sector since 1940. Having also served as Minister for Tourism from April 2008 to March 2012, Hon. Balala holds the record of being the longest serving Minister in the docket. During that tenure, Hon. Balala delivered the Tourism Bill and gave the sector a policy and legal framework geared towards maintaining sustainability.
Hon. Balala has been elected Chairman of the United Nations World Tourism Organization twice, in 2011 and 2019, where he currently holds the position. In April 2019, he was awarded a World Travel & Tourism Council (WTTC) Global Champion Award at the 2019 Global Summit in Seville, Spain, for his country's outstanding work on Social Impact. The annual WTTC Global Champion Awards recognize public officials or countries who, through their leadership, have made a difference through unique public policies and initiatives that have increased the competitiveness of the sector within their countries. In 2009, Hon. Balala was voted Best Tourism Minister in Africa by Africa Investor (AI). He is trained in International Urban Management at the University of Toronto, Canada, and underwent the Executive Program for Leaders in Development at the John F. Kennedy School of Government at Harvard University.
He is credited with steering Kenya's tourism sector to recovery following the post-election violence in 2008. He played a significant role in boosting growth and stability in the Kenyan and regional tourism sector, working closely with private and institutional investors, with conservation and regional development agencies to ensure that the economic potential of this vital sector was both prudently and sustainably managed.
Roger Bootle is the founder and chairman of Capital Economics and a regular columnist for The Daily Telegraph. He has written several books, including his latest, The AI Economy – Work, Wealth and Welfare in the Robot Age, Making a Success of Brexit, The Trouble with Markets, Money for Nothing and the The Death of Inflation (published in 1996). In 2012, Roger and a team from Capital Economics won the Wolfson Prize.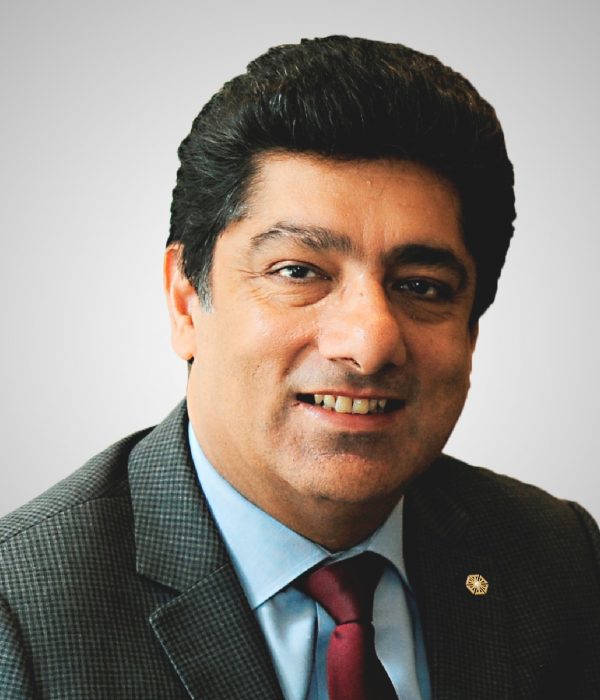 Mr. Puneet Chhatwal joined IHCL as the Managing Director and Chief Executive Officer in November, 2017. He is a global professional with over three decades of leadership experience at highly-acclaimed hotel groups in Europe and North America.
Under his leadership, IHCL has embarked on a journey of re-imagination, unveiling its five year business strategy - Aspiration 2022 with a vision to become South Asia's most iconic and profitable hospitality company. In line with the strategy, the company is on its path to deliver sustainable profitable growth through margin enhancement, scaling of hotels portfolio and refresh of its brandscape and offerings.
Prior to this, Mr. Chhatwal was the Chief Executive Officer and Member of the Executive Board of Steigenberger Hotels AG – Deutsche Hospitality. He was also the Chief Development Officer of The Rezidor Hotel Group – Carlson Hotels Worldwide. Mr. Chhatwal is a graduate of both Delhi University and Institute of Hotel Management, Delhi. He has completed an MBA in Hospitality from ESSEC, Paris and an Advanced Management Program from INSEAD.
Mr. Chhatwal has won awards including the prestigious Carlson Fellowship and was rated as one of Europe's 20 extraordinary minds in Sales, Marketing and Technology - HSMAI European Awards 2014. He was also the First Alumni included in the ESSEC-IMHI Hall of Honor 2014.
Roger Dow is president and CEO of the U.S. Travel Association, the Washington, D.C.-based organization representing all segments of travel in America—an industry that generates $2.6 trillion in economic output and supports 15.8 million jobs. U.S. Travel's mission is to increase travel to and within the United States.
U.S. Travel advocates for policies that allow travel to thrive. Dow regularly meets with executive branch and congressional leaders to discuss industry priorities, and his efforts have resulted in major legislative victories. He was instrumental in establishing Brand USA, the highly effective national travel and tourism promotion program.
Beyond U.S. Travel's role as chief travel industry advocate in Washington, the association under Dow's leadership provides essential research, including analysis of travel's significant economic impact and products such as the monthly Travel Trends Index.
U.S. Travel produces annual events that connect the industry, such as IPW—the leading international inbound travel trade show—which drives $4.7 billion in future travel to the United States; and ESTO, the premier learning and knowledge-sharing forum for destination marketing professionals.
Additionally, Dow and U.S. Travel are leaders of the Meetings Mean Business Coalition, which promotes and defends the value of face-to-face business meetings, trade shows, conferences and conventions.
Counted among Dow's successes is Project: Time Off, a research-driven initiative aimed at vacation usage that evolved to support the expansion of U.S. Travel's domestic leisure travel agenda.
For his work to unify the travel industry and increase its effectiveness on Capitol Hill, Dow is the recipient of multiple honors, including the 2018 MPI Industry Leader Award, Successful Meetings' Most Influential People, and the 2008 TRENDS Association Executive of the Year.
Prior to joining U.S. Travel in 2005, Dow advanced through the ranks at Marriott International in a tenure spanning 34 years, where he rose to senior vice president of global and field sales. He has held seats on the boards of ASAE, ASAE Foundation, PCMA, MPI Foundation, GWSAE, the Travel Institute, RE/MAX International and the U.S. Chamber of Commerce Committee of 100.
Dow served in the United States Army with the 101st Airborne Division in Vietnam, where he received the Bronze Star and other citations. He earned a Bachelor of Science degree from Seton Hall University and was honored as a Most Distinguished Alumnus in 2012. In addition, he holds an honorary degree from Johnson & Wales University.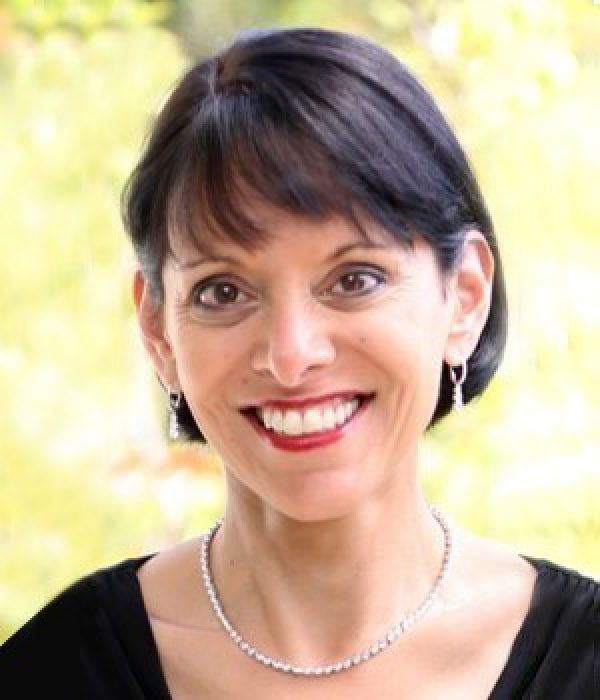 A committed Tourism & Development practitioner, Anita is the Founder and President of ANITA MENDIRATTA & Associates (first launched as CACHET CONSULTING), a highly respected and trusted international consulting firm based in London, UK.
With over two decades of global professional working and living experience, Anita's global hands-on, cross-cultural, cross-industry experience in both public and private sectors has created an innate ability to feel the 'heartbeat' of societies – the economic, social, political, cultural and environmental dynamics impacting and inspiring nations facing change, including confronting challenge. Importantly, with proven agility and acumen in mobilising impact across diplomatic, governmental and business spheres, her exceptional skills in assisting clients in defining and mobilising critical principles and practices vital to individual and collective impact has earned her the trust needed to work directly with leadership teams to unlock higher levels of performance.
For this reason, Anita is highly sought after as both a strategist & advisor in the areas of national growth, development, and often, recovery. She is honoured to be:
SPECIAL ADVISOR to the Secretary General of the UNWTO http://www2.unwto.org/
STRATEGIC ADVISOR TO CNN INTERNATIONAL in the area of Tourism & Economic Development, operating as lead Consultant of CNN's T.A.S.K. GROUP across all regions of the world. http://www.cnnmediainfo.com/task/
STRATEGIC RESOURCE TO THE WORLD BANK, WTTC, IATA and ATAG in Tourism, Aviation and Development
Increasingly, Anita is called upon to be the bridge between government and business, assisting leaders to address conflict and find common ground to enable advancement of common agendas, breaking through areas of contrast and/or conflict to realise shared aspirations.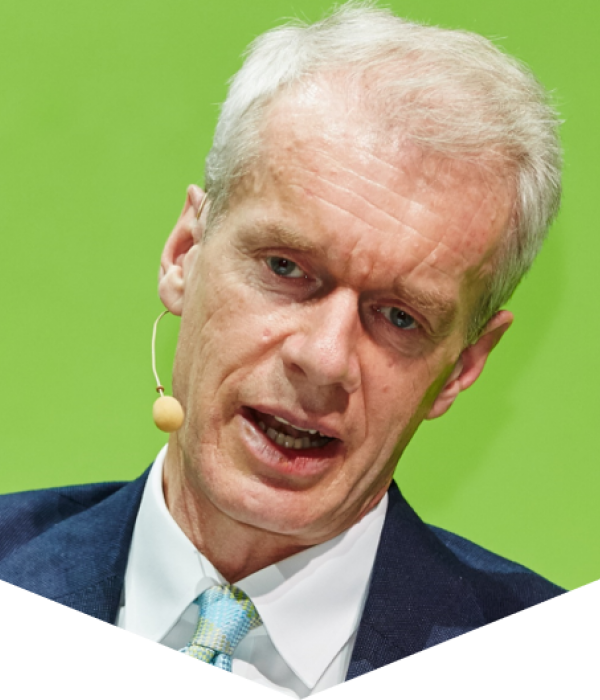 Stephen Sackur is presenter of HARDtalk, the current affairs interview on BBC World and the News Channel. His subjects have included the heads of NATO and OPEC, Shimon Peres, Gore Vidal and Richard Dawkins.
For HARDtalk he has also interviewed a number of the world's great innovators, from James Dyson to Jimmy Wales of Wikipedia and the bioscientist Craig Ventor. Distilling his notes for a series of articles, Stephen identified the five qualities they all seemed to share: an indestructible will, passion (almost beyond reason), outrageous optimism, a super-sized ego and a 'rebel yell.'
These interviews have also given him an insight into how organisations can best bring about innovation: "You need to find ways to assess individuals on their merits, and give rewards for innovative thinking rather than play-it-safe mediocrity. You should encourage insiders to get outside and bring back fresh insights. And you shouldn't confuse seniority with creativity."
Away from set-piece interviews Stephen has served in Brussels, reporting on day-to-day stories from the major European institutions and across the continent. Before that he was Washington Correspondent, where his coverage and analysis of 9/11 won widespread acclaim.
Ten years earlier it was Stephen who broke the story of the mass killing on the Basra road out of Kuwait, marking the end of the Gulf War. He was then posted to Cairo and Jerusalem as Middle East Correspondent, where he reported on the emergence of the Palestinian Authority.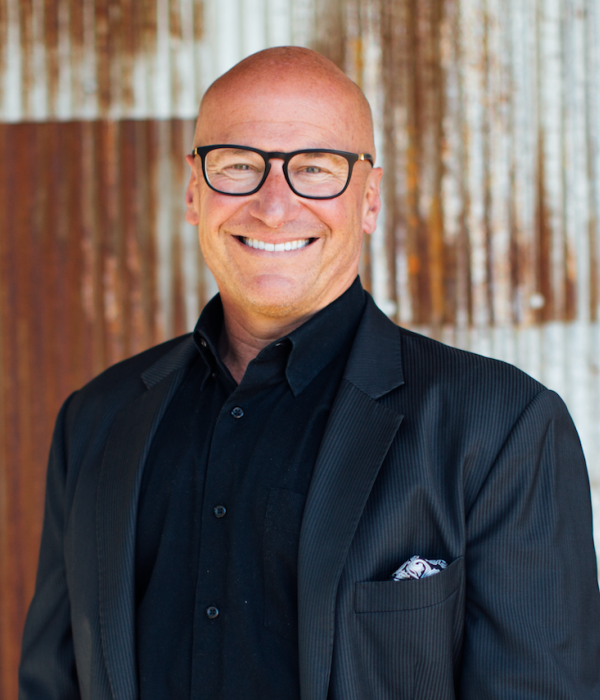 "One of the top 100 thinkers of our time" by Executive Excellence magazine
• Voted "One of the Top 10 Global Thinkers" by HR Magazine
• Selected as "Thought Leader of the Year" in Hong Kong
• "Millennial Thought Leader" in Singapore
Dr. Paul G. Stoltz is considered the world's leading authority on the integration and application of grit and resilience. He is author of five international bestselling books on the subject—printed in 17 languages—including the top selling business book in China, and was voted by HR Magazine as "One of the Top 10 most influential global thinkers," and by Executive Excellence as "One of the 100 Most Influential Thinkers of Our Time." In newest book, GRIT—The New Science of What it Takes to Persevere, Flourish, Succeed, he pioneers the first validated construct and method in existence for growing both the quantity and quality of one's GRIT.
Dr. Stoltz has served as faculty for MIT's acclaimed entrepreneurship program and for Carnegie Mellon's distinguished Global Leaders Program, where his AQ and GRIT-related methods and assessments have been used to equip tomorrow's leaders and entrepreneurs. He also serves on various boards, including advisory board for DocuSign, Board of Directors for Global Mentors Network, and several companies focused on earth rejuvenating technologies.
Harvard Business School has selected and incorporated Dr. Stoltz's Adversity Quotient® tools and methods into it's top-rated MBA and Executive Education programs and is featuring Dr. Stoltz's newest work on GRIT in a new video series for Harvard Business Review. Dr. Stoltz has also been a member of Stanford University's Distinguished Leaders Lecture Series, was selected as the Millennial Thinker for Singapore, "Thought Leader of the Year" in Hong Kong, 3940 Broad Street Suite 7-385 San Luis Obispo, CA 93401 info@peaklearning.com 805.595.7775 2 and is a top-rated international faculty member for the Young Presidents' Organization. He has guest lectured for Princeton, INSEAD, and Cornell, and has been a featured blogger and author for both the Harvard Business Review and Psychology Today. Dr. Stoltz has been the founder and CEO of PEAK Learning, Inc., a global research and consulting firm, since 1987, through which he coaches, consults, teaches, and collaborates with top leaders, thinkers, and influencers within a broad range of organizations from start-ups and NGO's to the Fortune 500 on six continents. He is also the founder and managing director of the GRIT Institute and Global Resilience Institute, both worldwide research collaboratives for exploring and advancing the frontiers of human endeavor.
Today, GRIT and AQ are the most widely adopted methods of their kind in the world for measurably enhancing one's resilience, agility, and GRIT—currently in use by industry-leading companies, top institutions, and many governments in 137 countries across six continents.
Dr. Stoltz is frequently featured in the world's top media. Examples include the major news shows CNN, CNBC, ABC, Sky News, Business News Network, NBC Nightly News, Public Broadcast Service (PBS), as well as the biggest daytime shows such as the Today Show, and multiple appearances on Oprah. You will also find Dr. Stoltz quoted in the major press, worldwide, including Wall Street Journal, Harvard Management Update, Investor's Business Daily, Yahoo! Finance, Asia 21, Inc., Washington Post, Los Angeles Times, Singapore Straits Times, The Australian Financial Review, Success Magazine, Entrepreneur Magazine, Boss Magazine, The Drucker Foundation's prestigious Leader to Leader and other publications. Dr. Stoltz coaches the U.S. Olympic Team, has served as faculty for MIT's acclaimed entrepreneurship program and for Carnegie Mellon's distinguished Global Leaders Program, where his AQ and GRIT-related methods and assessments have been used to equip tomorrow's leaders and entrepreneurs.
Dr. Stoltz received his bachelor's degree in Organizational Communication and Economics from the University of California, as well as his business, leadership, and social sciences interdisciplinary master's and Ph.D. from the University of Minnesota. PEAK Learning's international headquarters is situated in the coastal mountains of San Luis Obispo, California, where Dr. Stoltz resides with his family, who were honored by USA Today as "America's Most Creative Family."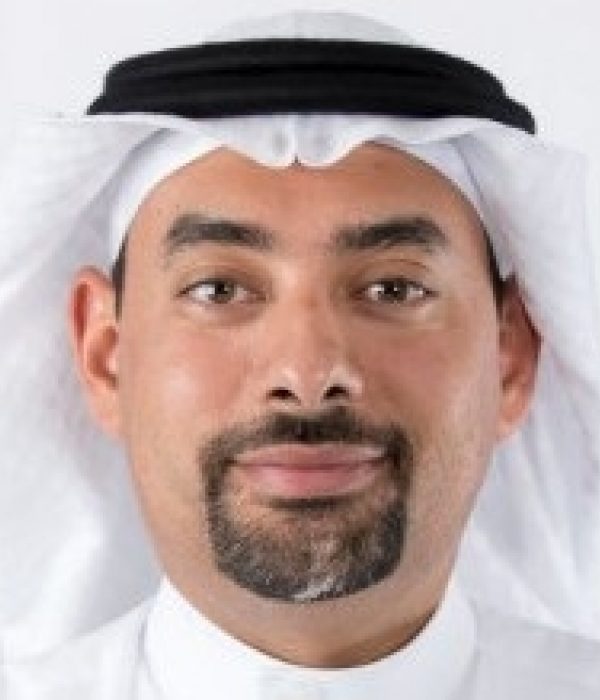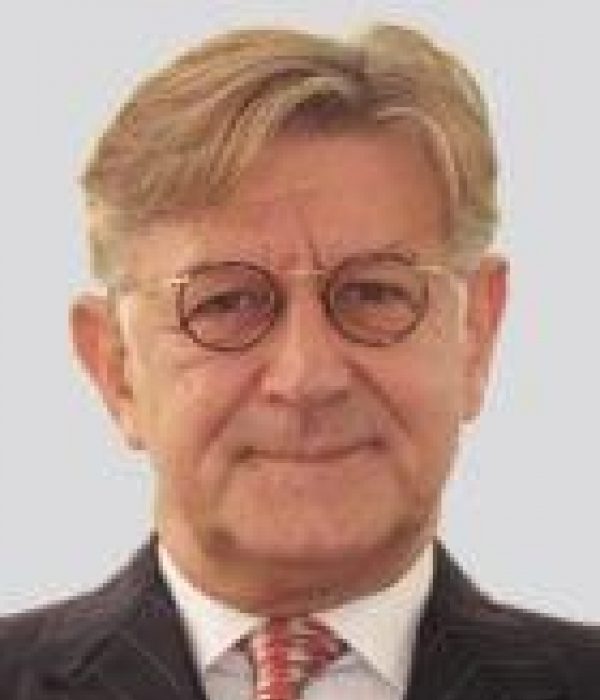 Zoran Bacic is a graduate in economics from the University of Rijeka, and a Doctor in Economics and Business from the University of Trieste (Italy). Zoran started his professional career as an economist for development and marketing in Croatia for the House Building Co. He then continued in Croatia as an independent economist for strategic development in the consulting firm Adriagradnjacommerce.
Subsequently he was team leader in several research and development projects for the Port of Rijeka (a public company) and was one of the company founders and VP for strategic development, planning, construction and operation of Adriatic Club Yugoslavia, the first system of nautical tourism in the World (20 ports with 8,000 water berths)
Moving to Italy (Rome and Milan) he was development department manager for construction Co. Costital S.p.A., and financial advisor for the biggest Italian construction company Lodigiani Group. At the same time, he was assistant to the President of the Alosa company (a JV between Astaldi and Lodigiani, two of the most important Italian construction companies). After 1994, he continued his professional career as head of the Project Finance in Central and Eastern Europe, and strategic advisor for project development in Central and Eastern Europe for the Astaldi Group. In Austria, he was strategic development advisor of Creditanstalt Investment Bank, Infrastructure Project Advisors (CAIB-IPA) in Central and Eastern Europe. In London, he was co-founder and partner of Infrastructure Capital Partners (ICP - project finance advisors) and Managing Director for Italy and Mediterranean Countries for ICP. In Italy (Rome) Mr. Bacic was serving as strategic advisor for the Luxman Group (2006-2009). Beside his investment banker role with ICP, he is senior partner and Managing Director of Horwath HTL in Italy.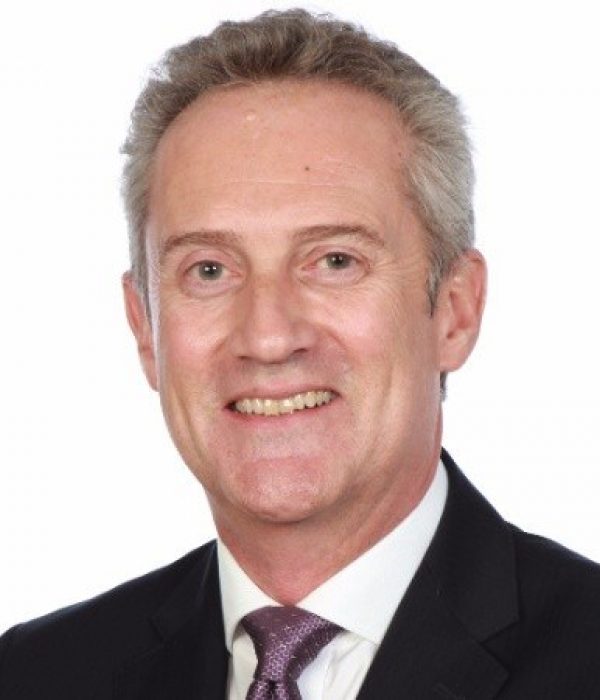 A hospitality and real estate specialist with over 35 years' experience in professional business advisory services and general management in a wide range of independently-managed and publicly-listed international companies. Comprehensive experience of all aspects of hotel and resort development and operations over a period of more than 25 years, with particular focus on residential business models and mixed-use resort developments, managing projects and cross-functional international teams during development, start up and operational launch. Involved personally in the development of luxury branded residences involving brands such as Mandarin Oriental, Aman, Four Seasons, Fairmont, Jumeirah and Armani. More than 15 years' international consulting experience of hotel valuations and feasibility studies, operator search, asset management and strategic business planning to owners, lenders and operators across Europe as well as in Africa, the Middle East and the Caribbean. Creator and Lecturer for the Hotel Budgeting & Forecasting Module of the Online MBA at Ecole Hôtelière de Lausanne. Combines the highest standards of objective business analysis with an inspirational level of innovation and creativity.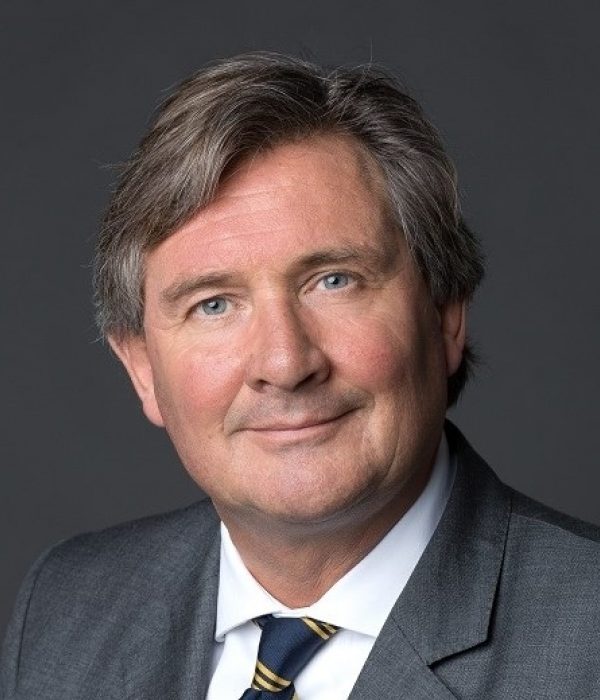 Extensive Management expertise in the global market, with a focus on Sales & Marketing projects and M&A assignments. Strategic & Turn around management with clarity in vision and strategy, leading to tangible results. 25 years experience in hotel operational consulting & sales with a focus on database management based customer loyalty programs and hotel reservation systems in the global market. Formerly focused on emerging markets, leveraging extensive entrepreneurial expertise in Europe, India, China and Brasil. Since 2011 responsible for the Hotel Brokerage & Consultancy expansion for Colliers International in the EMEA region. Specialties: Multi country assignments, Strategic Marketing, International Business Development, M&A assignments; Turn around management; Hospitality consultancy and financial assignments.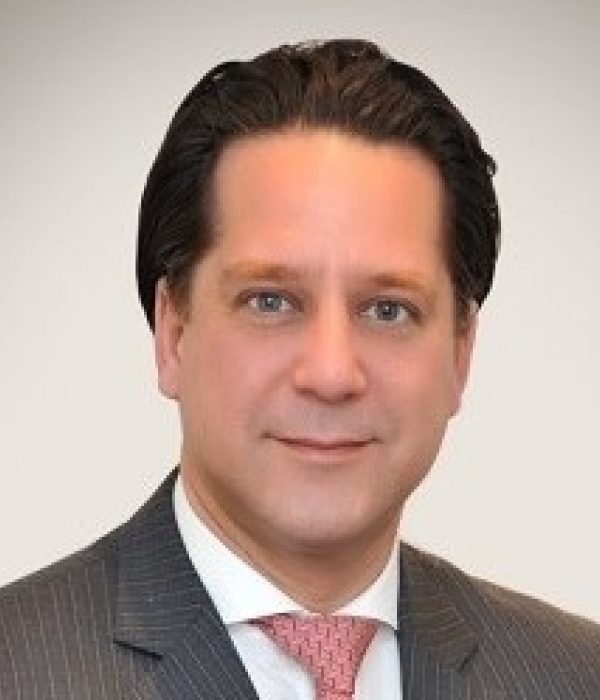 Beaufort Global Partners LLC is a private boutique Investment, Asset Management & Development Firm specializing in hospitality real estate and public market ownership with a focus on hotels, commercial buildings, residential projects, and industrial complexes. The firm is based in Dubai, UAE
René Beil, Managing Director of Beaufort Global Partners LLC, brings a seasoned history in hospitality management, operations, finance, investments, asset management and business development to the group. He has led business development and growth initiatives on multiple continents as prime driver of investments, asset management, and new business development for Sovereign Wealth Funds, Government, Public & Private Companies, Royal Families, High Net-Worth Individuals as well as Family Offices.
He has a proven track record in organization building, discrete off market Private Negotiations & Transactions, Business Development to Asset Management from Boston to Buenos Aires, London to Paris through Dubai to Singapore as well as Hong Kong, accompanied by a comprehensive network of personal relationships at senior principal levels in, Government, Commerce and Finance.
Beil is of German nationality, was born in Singapore and raised in South East Asia, Bali, Manila and Hong Kong, He spent his adolescence in Europe, The Hague, Geneva, Brussels and Paris where he pursued a successful hotel career with InterContinental Hotels and Four Seasons Hotels & Resorts. Subsequently, he ventured to the United States of America, Boston, in the pursuit of academic achievements
From Boston University, Beil holds a Bachelor's degree in Hotel Management, complemented by a Minor in Marketing and a Master's degree in Finance and Economics. He is today a member of the Advisory Board to Boston University School of Hospitality
In his past appointment as Vice President Asset Management of Dubai Investment Group, Beil's responsibilities included the asset management of the international hotel and real estate asset portfolio of Dubai Holding, which incorporated but not limited to the Burj Al Arab, Jumeirah Hotels & Resorts and other international real estate assets. Furthermore, he was mandated to seek investments, develop & grow markets in South America and cultivate business relationships between Middle East and LATAM.
Beil is currently leading the formation as one of the founding members of the Hospitality Asset Managers Association MEA (HAMA MEA) which is being launched during AHIC 2014. He is fluent in English, French, German, Dutch and proficient in Spanish.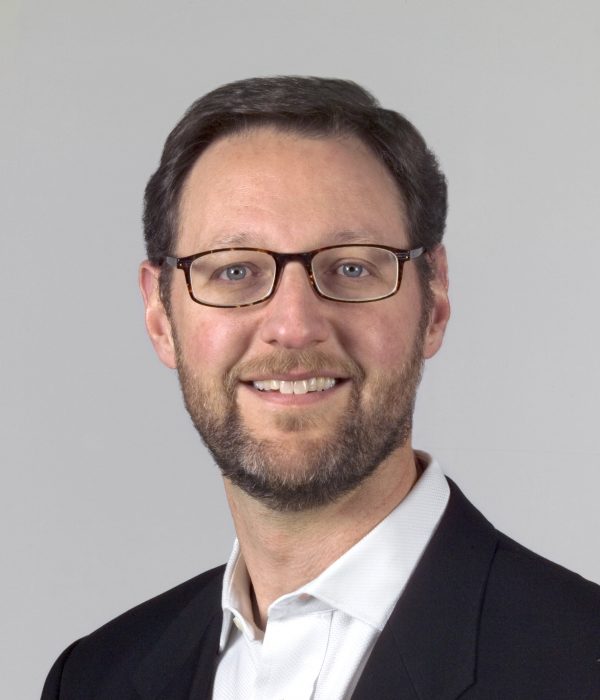 Alan Benjamin is the world's leading hospitality Furniture, Fixtures and Equipment (FF&E) expert. He is founder of Benjamin West, the FF&E and OS&E purchasing firm based in Boulder, Colorado, with offices in Chicago, Dallas and London. Benjamin West provides its services to owners, brands, and operators in 40 countries and six territories.
Mr. Benjamin became a member of the International Society of Hospitality Consultants (ISHC) in 2000 and assisted the organization in determining the FF&E budgets for the ISHC's CapEx 2000 report, the industry's reference for Capital Expenditures. In partnership with the Hotel Asset Managers Association (HAMA), he later co-chaired the next three ISHC CapEx studies in 2007, 2014 and 2018.
In addition, he has been published and quoted in all major media and his speaking engagements include all the major global conferences. Mr. Benjamin served on the Board of Gifts In Kind International (now called Good360), one of the largest charities in the world and was honored to receive the 2015 Chuck Pinkowski award for outstanding member service from the ISHC.
Mr. Benjamin graduated Magna Cum Laude from the University of Colorado, College of Business.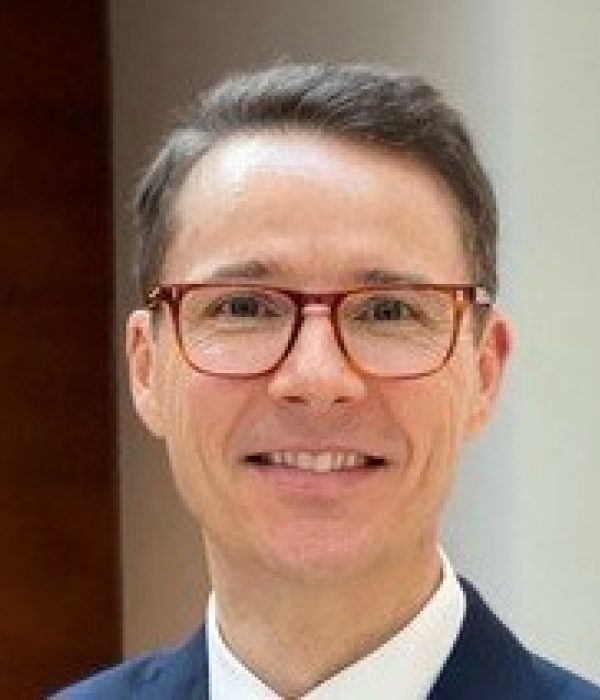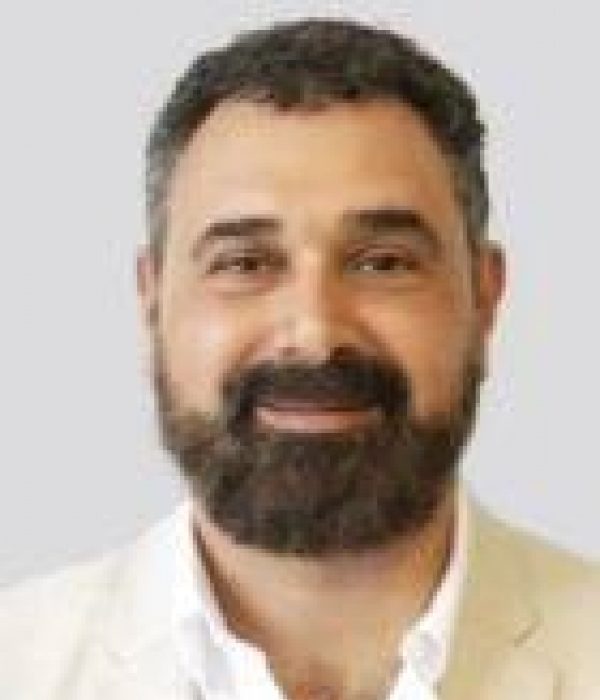 Osvaldo is the Managing Partner of Horwath HTL in Brazil. He has a long trajectory in the firm, having being Director of Barcelona, Kiev and Porto offices, and partner of Buenos Aires offices. He is specialized in mixed-uses projects and multi-ownership residential properties. He has performed many feasibility studies and conceptualization of new investment projects in several countries and is advisor of developers, investors and hotel chains in Brazil.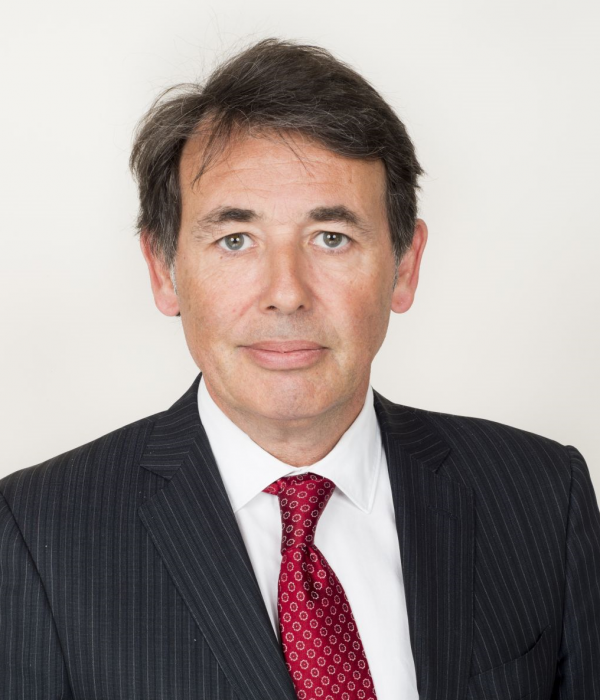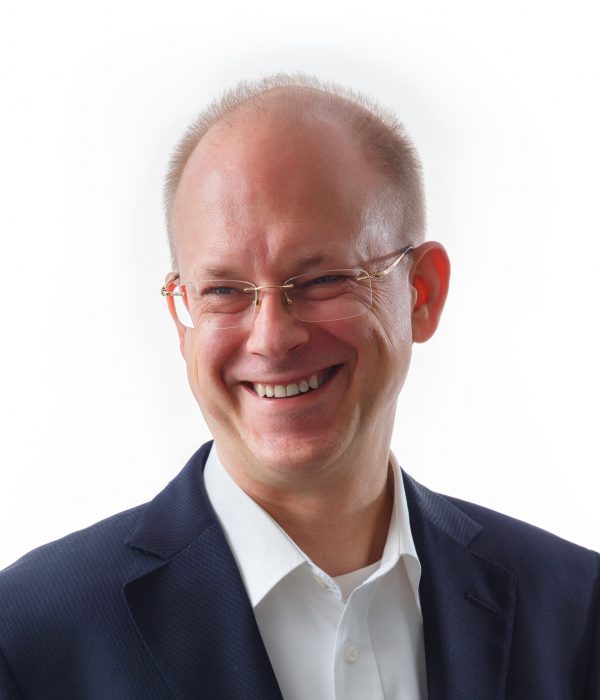 Mr. Elze is the managing director of Apara Hotel Advisers, a hotel consulting firm specializing in hotel asset management and advisory services, Apara Hotel Advisers is currently actively asset managing more than 70 hotel projects across Asia and has advised a similar number of clients on hotel operator searches and management contract negotiations.
Mr. Elze founded the company in May 2010 following a 15-year tenure with Marriott's development team, most recently holding the position of senior vice president, development and overseeing Marriott's development efforts in South and Southeast Asia.
Mr. Elze has resided in Hong Kong since 1997. Prior to that, he was based in Marriott's Development office in London covering Europe, Africa and the Middle East with Marriott's Feasibility group.
Before joining Marriott International in 1996, Mr. Elze worked with HVS International in London, performing market studies, hotel valuations and related consulting assignments for investors, lenders and hotel companies.
Mr. Elze is the president emeritus and a board member of the Asia/Pacific chapter of the Hotel Asset Manager Association and a member of the Global Finance Committee of the American Hotels & Lodging Association and the Hospitality Financial and Technology Professionals, which is the gatekeeper of the Uniform System of Accounts for the lodging industry.
Originally from Hamburg, Germany, Mr. Elze holds a Bachelor of Science degree from Cornell University's School of Hotel Management and an MBA from the Kellogg School of Management and the Hong Kong University of Science and Technology.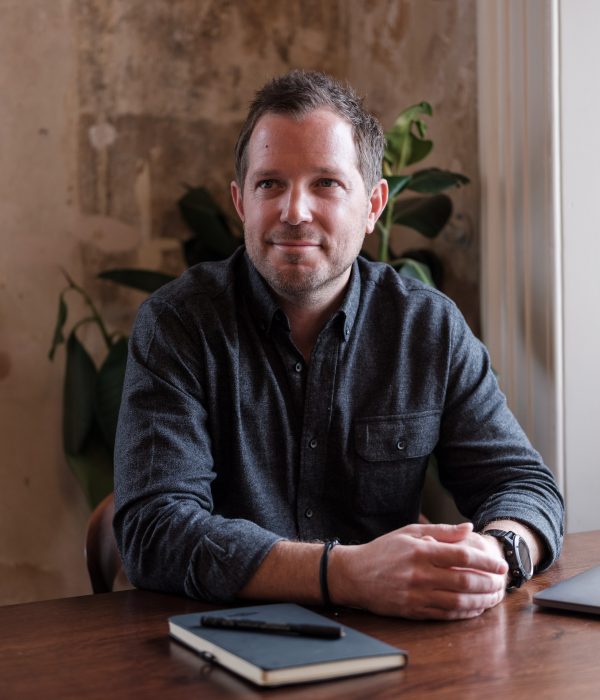 Keith leads the global investment, development and asset management teams for Ennismore. Responsibility includes new acquisitions & owned portfolio, as well as expanding the management platform and Hoxton brand with partners around the world.
Prior to joining Ennismore, Keith was SVP of European Hotel Acquisitions at Starwood Capital. He has transacted on >$2B of hotel real estate across the globe in his numerous institutional investment roles.
During his 16 years of industry experience, previous roles include hotel investment & asset management with Invesco in Europe and Kingdom Hotels in Asia Pacific & Africa. He started his career in operations management for Four Seasons in the US and received his MBA from IESE Business School in Barcelona, Spain.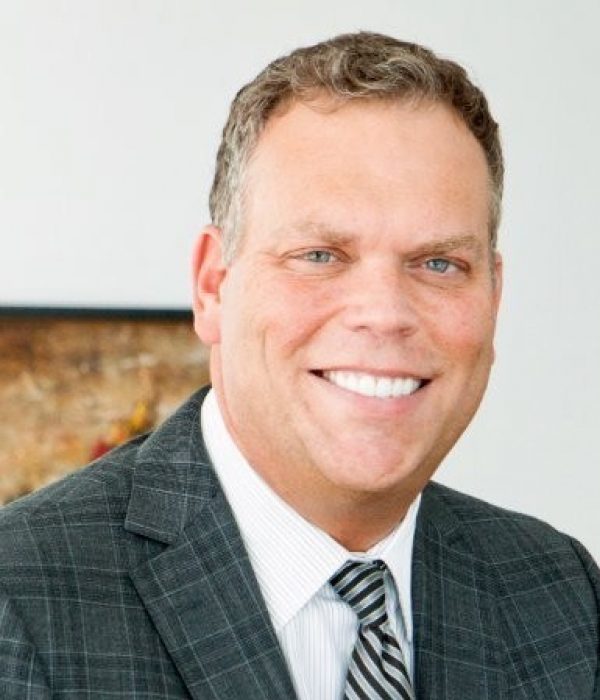 John Fareed, MSc CHME ISHC, is Chairman North America (US and Mexico) for Horwath HTL, and Managing Director of the Beverly Hills CA, New York NY, and Orlando FL offices.
Over the past twenty years, Fareed's consulting clients have included Fortune 500 companies, national brands, lenders, developers, REIT's, management companies, investors, owners, attorneys, and insurers. He is an internationally recognized authority in the hotel, tourism and leisure (HTL) field and has spoken on the topic at industry events in Australia, Brazil, Croatia, Egypt, France, Germany, Ireland, Italy, Mexico, United Kingdom, United Arab Emirates, and across the US, Canada and Caribbean.
Fareed has appeared as an HTL industry expert on national television programs including ABC News, CNN and Fox News Network, in publications such as the New York Times, USA Today, and the Wall Street Journal, and has had articles published in numerous trade journals. Additionally, he has provided HTL industry focused, expert witness and litigation support services.
Fareed holds two postgraduates including a Master of Science degree in Hospitality Management from the Dublin Institute of Technology's School of Hospitality Management and Tourism in Dublin, Ireland—where he is currently pursuing a PhD—as well as professional designations from the prestigious International Society of Hospitality Consultants (ISHC) and the Hospitality Sales and Marketing Association International (HSMAI). HSMAI recognized Fareed as one of the "Top 25 Extraordinary Minds in Sales and Marketing," and he currently serves as Chairman Emeritus of ISHC and as Immediate Past Chairman of the Board of Trustees for HSMAI's International Foundation.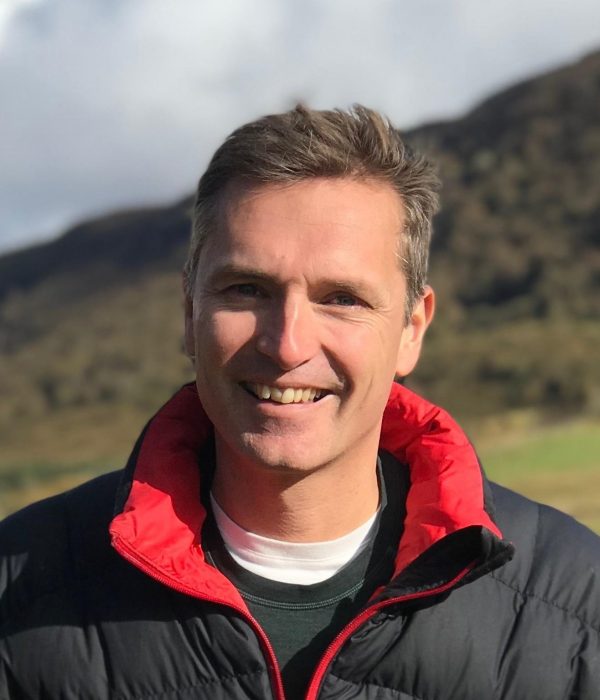 Paul Gardiner is the CEO of Mantis Collection (internationally), a hotel group made up of eco-lodges and hotels located on all seven continents. His career began as a game ranger in South Africa in 1994 on his father's wildlife reserve called Shamwari. Today his responsibility with his team based out of the UK is to grow the Mantis brand beyond just Africa. They have opportunities in the Middle East, Cuba, China, Montenegro, the Swiss Alps, the South of France and the UK that they're currently exploring. With the world going crazy for glamping and eco experiences they're well placed to capitalize on the opportunity considering they already have experience in developing, operating and marketing these products so successfully throughout Africa for over 25 years. In recent years Paul has also struck up a relationship with the television personality and adventurer, Bear Grylls. Mantis Media is the creative arm of Mantis Collection and they're responsible for taking what Bear does so well on television and bringing it to life for kids, adults, corporates etc. Essentially they're responsible for all Bear's location based entertainment. They recently partnered with Merlin Entertainments to develop a $22m Bear Grylls Adventure Park in the UK.
Mantis has recently partnered with Accor Hotels, together they have a 50/50 JV. The JV allows Mantis amazing distribution via their new "big brother" and it gives Accor a stronghold in Sub Saharan Africa where Mantis are particularly strong – so it's a win win for both. Together the JV has already launched the Conservation Community Fund Africa (CCFA) This grant-giving Foundation is registered in South Africa as a non-profit company and has uniquely brought together three internationally admired wildlife conservation organisations as its Founding members: Wilderness Foundation Africa, Tusk Trust and African Parks. The Mantis Accor partnerships intentions are two fold, the one is to further grow and develop the Mantis brand across Africa, and the second is to take the unique Mantis eco lodge DNA model to other amazing parts of the world.
Although Paul is UK based he spends a third of the year in South Africa – he and his father are the driving force behind a new pioneering initiative which they're launching at their game reserve in South Africa which will see the creation of the first ever Eco Lodge Innovation Hub. Paul has also launched his very own media platform to help spread the word of the amazing work that people from all walks of life are involved in, within the world of conservation and eco-tourism.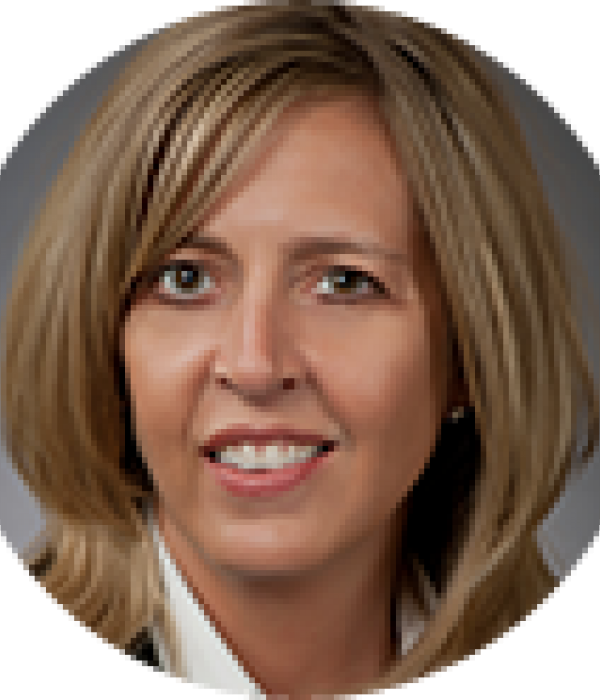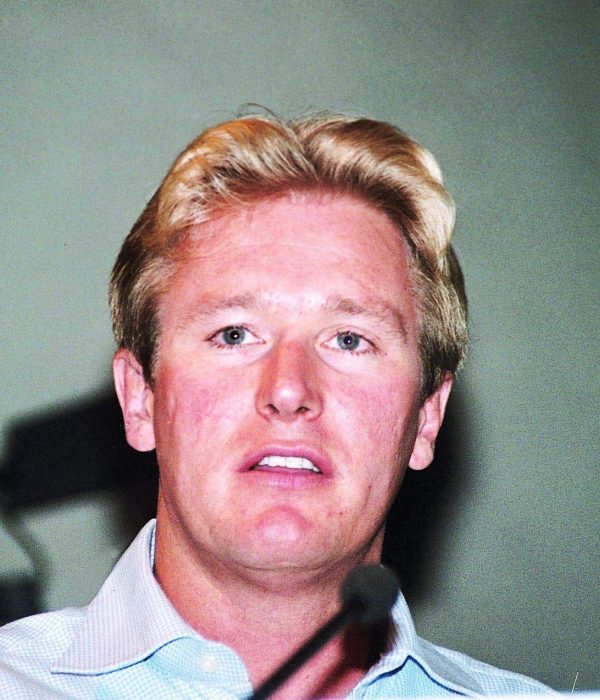 Alistair Gosling is an award-winning entrepreneur and investor with over 25 years of experience spanning media, marketing, events and large-scale sport and leisure destination development.

Always armed with a 'Can Do' attitude, Alistair is the driving force behind The Extreme Sports Company and has overall responsibility for the strategic direction, critical decisions and overall management of business.

Initially focused on the fast-paced media sector, Alistair built a world leading TV distribution company, then in 1998, aged 27, he saw a gap in the market and had the vision for the EXTREME brand franchise and The Extreme Sports TV Channel. He partnered with UPC and Liberty Media, raised $35m and went onto to launch the brand in over 60 counties around the world.

Today backed by Kleinwort Hambros and Soc Gen banks Alistair is working alongside a brilliant team based between the Middle East and United Kingdom and is building EXTREME across destinations, hotels and resorts, media and marketing, events and licensing.

He is honoured and privileged to sit on the International advisory board of Qiddiya, the 334-square-km sports, entertainment and cultural phenomenon being developed in the Kingdom of Saudi Arabia and is a supporter of Medshr.net the award winning medical network that is helping save lives through peer to peer learning between doctors. Alistair is a passionate sailor, skier, pilot, dive master and alongside his wife Amber Nuttall the world-renowned marine conservationist is a significant supporter of several global marine conservation projects.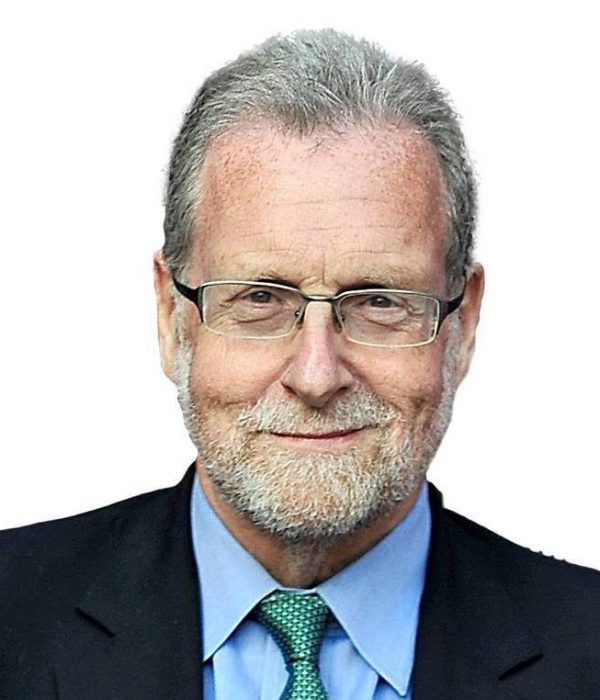 A multiple Emmy-winning investigative reporter and producer, Peter Greenberg is America's most recognized, honored and respected front-line travel news journalist. Known in the travel industry as "The Travel Detective," he is the Travel Editor for CBS News, appearing on CBS This Morning, CBS Evening News and CBS Sunday Morning. And his national CBS EYE ON TRAVEL radio show is broadcast from a different location around the world each week.
The consummate insider on reporting the travel business as news, Peter Greenberg hosts the public television show The Travel Detective with Peter Greenberg. The series offers 40+ half-hour episodes that seek to empower audiences with travel news, must-have information, insider tips known only to a select few, and hidden gem destinations not found in traditional guidebooks or brochures.
Travel Weekly named Peter Greenberg one of the most influential people in travel, along with Bill Marriott and Sir Richard Branson. He was inducted into the U.S. Travel Association's Hall of Leaders for his contributions to the travel industry. Among his other honors, Peter Greenberg received a News & Documentary Emmy Award as part of the NBC News Dateline team for outstanding coverage of a breaking news story, "Miracle on the Hudson."
Peter Greenberg began his career in journalism as West Coast correspondent for Newsweek in Los Angeles and San Francisco. He won a national Emmy Award for Best Investigative Reporting for the ABC 20/20 special on the final orphan flight out of Vietnam, "What Happened to the Children?" He also is the recipient of the Distinguished Service Award in Journalism from the University of Wisconsin, and an Excellence in Broadcasting Award from the Aviation Space Writers Association of America.
And when he is not reporting all over the world, Greenberg is an active volunteer fireman in New York.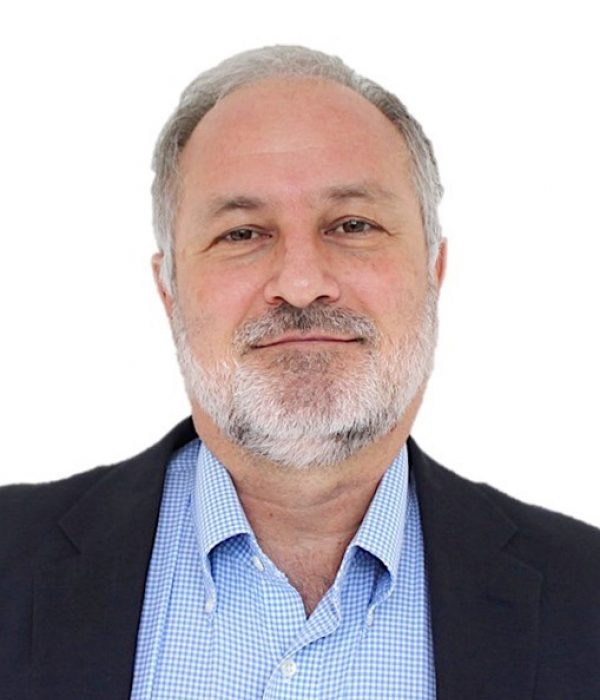 Robert manages the Pacific Asia arm of Horwath HTL with offices in Tokyo, Beijing, Shanghai, Hong Kong, Bangkok, Kuala Lumpur, Singapore and Jakarta. Since his arrival in the region with Horwath HTL in 1988, he has developed an extensive background and expertise in the developing hotel and tourism industries through his direct involvement in the planning and analysis of projects across the region.
He has 43 years of experience including work in hotel operations with Pacific Plaza Hotels in northern California and conducting market and financial analyses for hotels, resorts, cruise ships, convention centers, conference centers and restaurants with Laventhol and Horwath in San Francisco.
He is a frequent speaker at industry conferences and published numerous research articles in industry publications.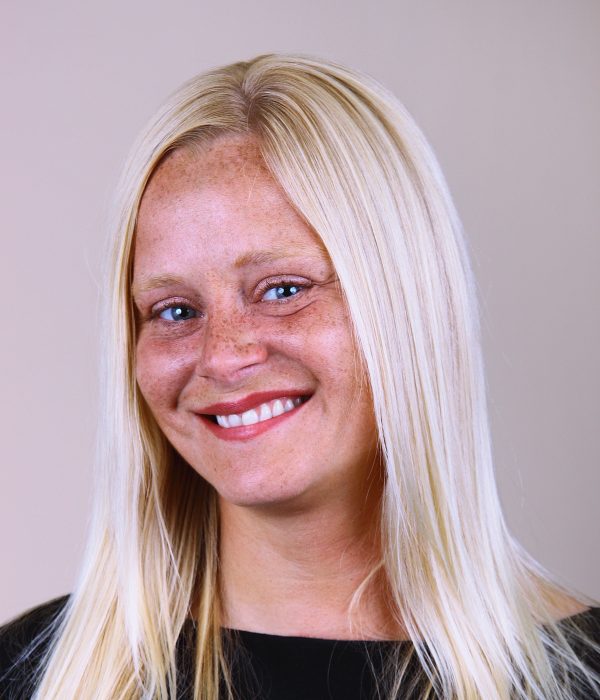 Darlene Henke, President and CEO, co-founded Audit Logistics in 2002. Ms. Henke and Audit Logistics are recognized leading experts in the hospitality sector, with almost $3B of FF&E shipped and over 8,000 hotel projects completed since the company's inception. Audit Logistics provides third party transportation, warehousing and installation services to the global hospitality industry. Today, the firm still provides the only fully auditable and 100% transparent logistics services available to the hospitality industry and has 4 offices in the US located in Boulder, Colorado - Gig Harbor, WA - Atlanta, GA - and Chicago, IL.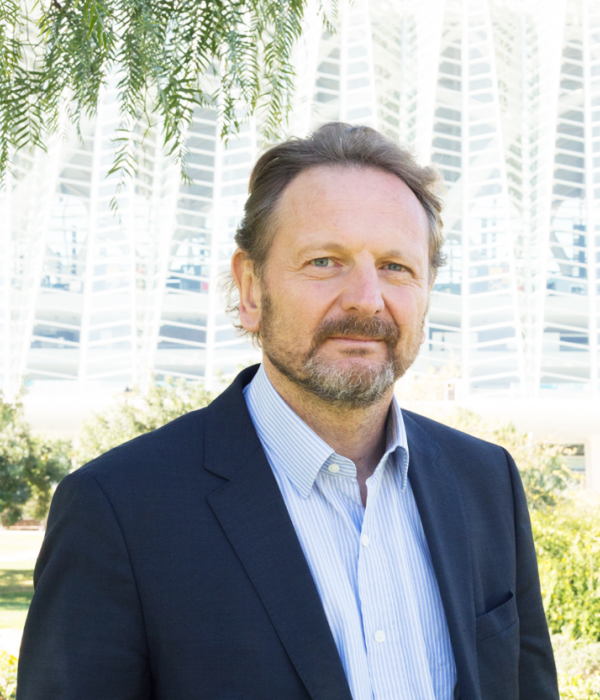 Olivier Jager is a seasoned travel technology entrepreneur. He launched ForwardKeys in 2010 and drives the company's vision, strategy and growth. The company enables its clients to better anticipate future demand by knowing who is travelling tomorrow.
Before launching ForwardKeys, Olivier accumulated cutting-edge expertise in IT and travel expertise with several market-leading companies including AOL, Amadeus, PhoCusWright, Market Metrix and TravelCLICK. As a strategic thinker with a passion for innovation and solving problems, Olivier has focused on marketing, distribution, management and business development.
Olivier is a frequent speaker on the international circuit on subjects related to how travellers are adapting their behaviour in a global and volatile marketplace.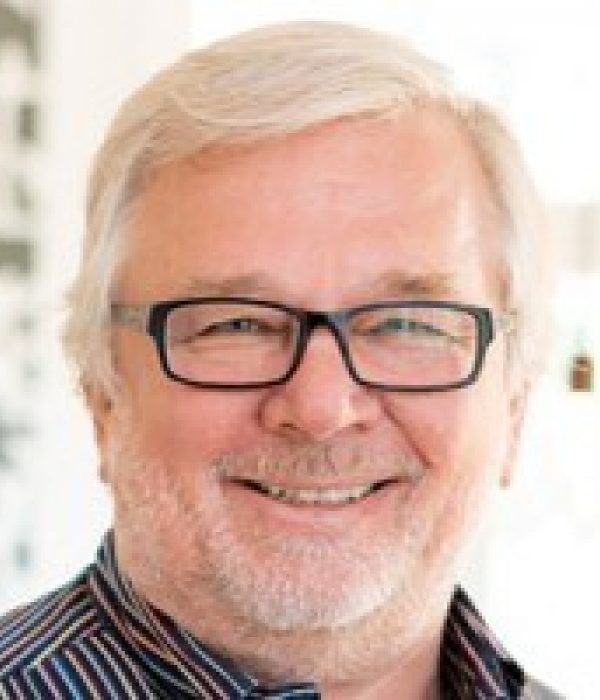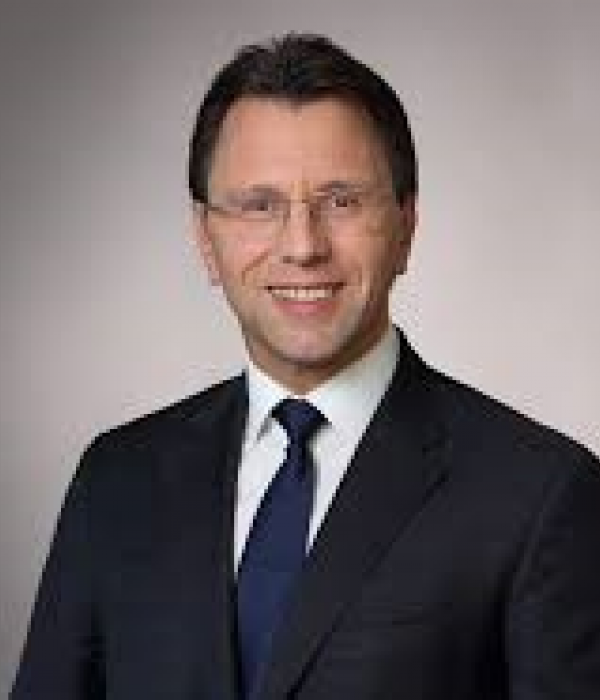 Prior to founding SERVUS International In 1997 with his wife in Istanbul Theodor occupied a serious of executive positions in hotels in Europe, Eastern Europe and Asia Pacific (including General Manager, Rooms Division Manager and Maitre d'hotel).
SERVUS assisted private and institutional investors, governmental bodies and hotel operators with new investments as well as existing hotels, resorts and leisure facilities in Europe, Turkey, Russia, Kazakhstan, Georgia, Azerbaijan and Arabian Peninsula.
From 2007 – 2018 Theodor acted as External Advisor Asset Manager and Senior Hotel Investment Manager for Union Investment Real Estate, one of the largest European Institutional Hotel Investors implementing Asset Management Strategies across the portfolio and overseeing and executing transactions in access of € 2,0 Billion across Europe and the USA.
In January 2019 Theodor has taken on the role of Managing Partner in Arbireo Hospitality Invest with the focus on acquiring and repositioning Hotel Assets for its pool of investors. Theodor is also Managing Partner in VOAH a development and management platform that presently develops hotels in Europe.
Theodor is Co-founder and acted as its first President of HAMA Europe. Presently he serves as Director on the Supervisory Board.
Theodor was born, raised, and educated in Vienna - Austria, now "home-officed" in Istanbul with two daughters.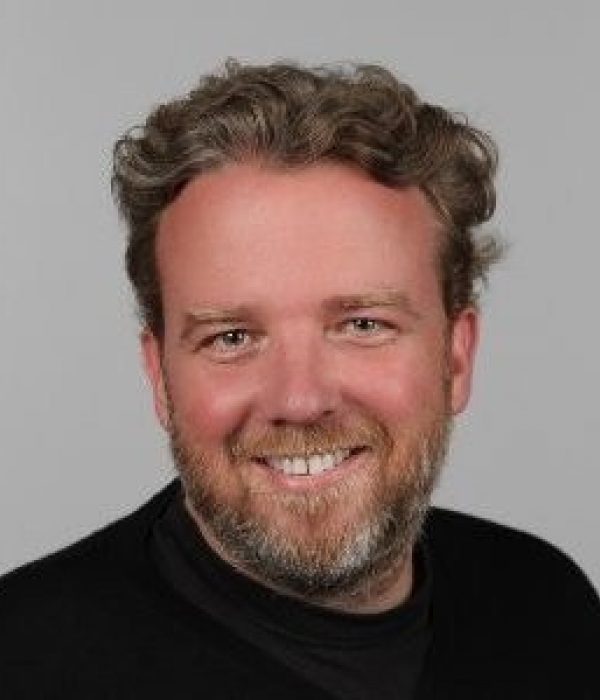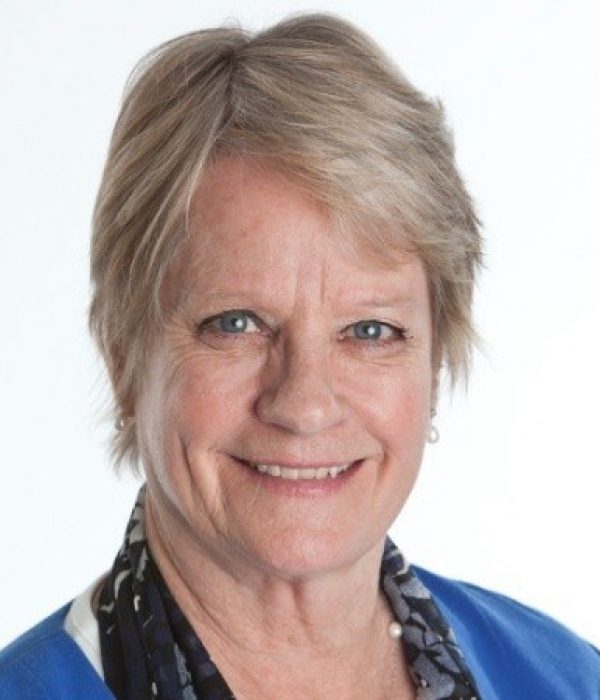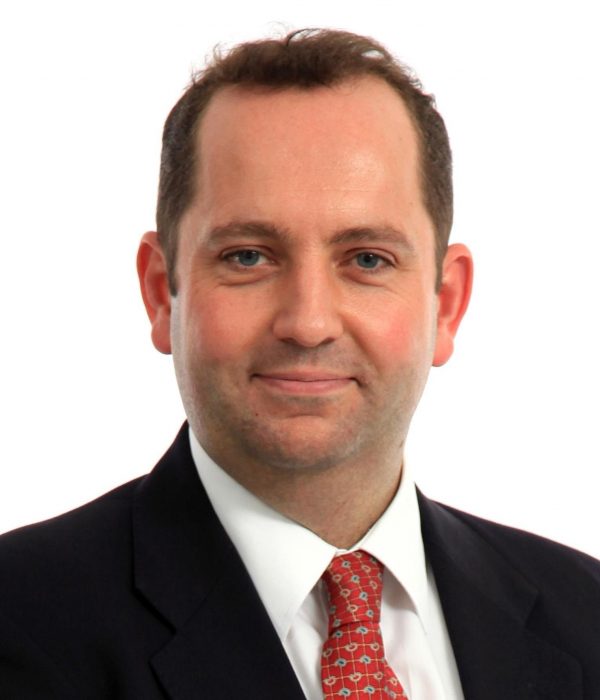 Ben Martin has a considerable catalogue of experience as a consultant focusing on real estate economics, with a particular emphasis on resorts, residential, leisure and mixed use development. He has completed projects across a broad range of countries in Europe, Central Asia, the Middle East and Africa and his clients have included government organisations, leisure and entertainment providers, property development companies, financial institutions, development corporations and local authorities. Mr Martin is involved at all stages of the study process, from preliminary site reviews to the design and development of tailor-made financial models that reflect the recommended development programme for the project. Having gained more than a two decades of experience as a consultant in this sector, he now plays a key role in the management of project research and economic appraisal within the Hospitality Consulting Group at HKS Inc.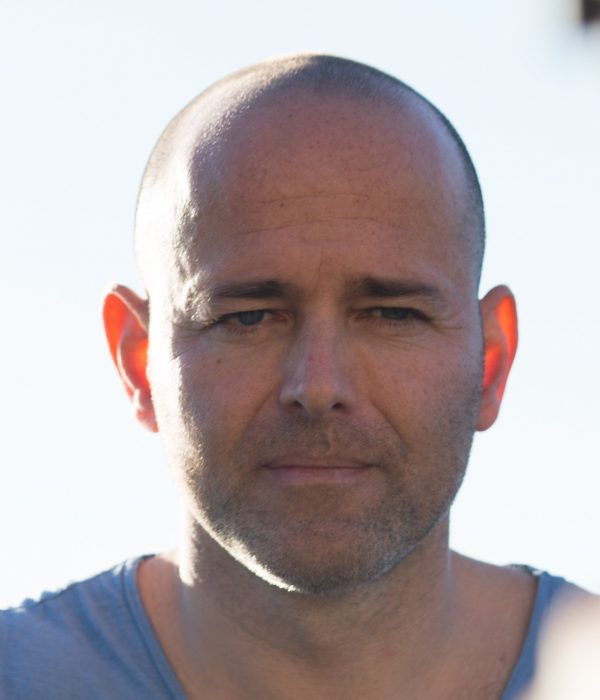 Stephen is an international yoga, meditation and sleep meditation teacher based in central London and has worked with the likes of Google ,BDO, Knight Frank, global law and accountancy firms and the Ace and Lanserhof hotel groups. Stephen has a particular interest in sleep - both in the design and science behind it and last year he spoke at the Dubai sleep conference while earlier this year he devised a sleep program for the Palm hotel in Dubai. He is a regular writer in the wellness press and speaks at the Berlin International Hotels Investor Forum as well as at the Boutique Hotel Lifestyle Conference , As a thought leader for the Global Wellness Institute last year he presented a paper on proving the value of wellness in real estate and hospitality at the Global Wellness Summit in Singapore.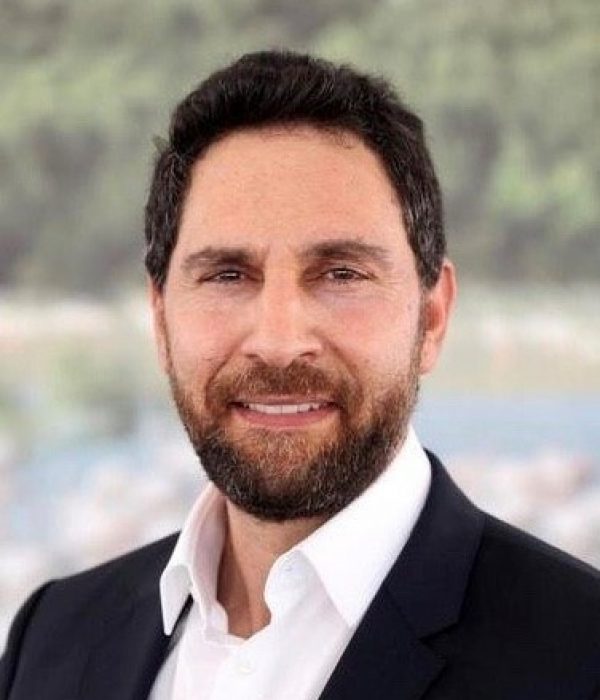 Haitham Mattar was CEO of the Ras Al Khaimah Tourism Development Authority from 2015 - 2019, where he successfully repositioned Ras Al Khaimah to become one of the fastest growing destinations in the world, exceeding the target of one million visitors in the first three years and winning a number of global travel awards and personal accolades.
With more than 25 years of experience in global destination and hospitality management and marketing, Mattar has also held senior roles with leading global brands including Marriott, InterContinental Hotels Group (IHG), and Hilton Worldwide.
Mattar's cross-continent experience and valuable global insights allowed him to effectively lead Ras Al Khaimah's destination growth strategy, through capturing existing and emerging source market movements and international tourism trends. He was also instrumental in the concept and delivery of globally recognized tourism demand generators in the emirate including Jebel Jais Flight: the world's longest zipline and the region's first Via Ferrata.
In 2017, Mattar was elected as Vice Chair of the UNWTO Board of Affiliate Members as well as being appointed as a member of the steering committee for the UNWTO 2017 International Year for Sustainable Development in Tourism. Mattar was also named a full-time advisory board member of the Global Thinkers Forum (GTF) in 2018, and an Advisory Board Member of Al Marjan Development. Mattar is also a member of the Steering Committee of the Ras Al Khaimah Department of Economy and was appointed in 2018 as a member of the Arabian Travel Market Advisory Board by Reed Travel Exhibitions. In August 2018 Ras Al Khaimah Tourism Development Authority joined WTTC as a member, being represented by Mattar.
Named 'Tourism Promotion CEO of the Year' at the Global CEO Excellence Awards, Mattar was featured in the Arabian Business 'most powerful Arabs' list, in addition to being named 'Leisure and Tourism CEO of the Year' at the prestigious CEO Middle East Awards and 'Business Leader of the Year' at the Hozpitality Excellence Awards in 2018.
A Lebanese-born American citizen and Arabic speaker, Mattar holds a Bachelors degree in Marketing from the University of Central Florida, USA, and a MBA in Marketing from the University of Liverpool, UK.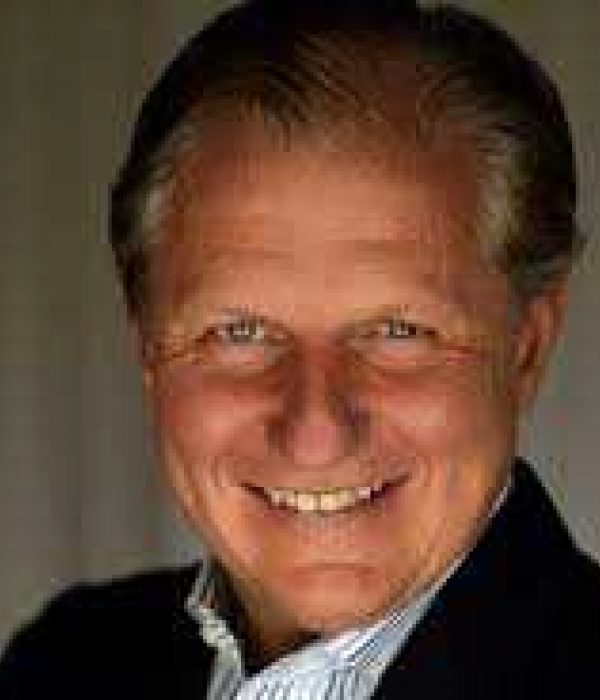 Recently recognized as "One to Watch" by Bloomberg Businessweek's Bloomberg 50 and awarded Independent Hotelier of the World by Hotels magazine, James McBride is a global hotelier who has led some of the world's leading hotels during his twenty-five year professional career. Known for his limitless creativity, clever marketing techniques, and exceptional hotel experiences, James has raised the bar in the hospitality industry, paving the way for inventive ideas and competitive spirit. He recently shared his unique stories and unconventional journey at the Skift Global Forum 2018.
James transitioned to hotel entrepreneur in 2012 when he partnered with long-time friend and investor Christopher Burch on the acquisition of Nihiwatu, a small surf destination on the Indonesian island of Sumba recently voted the #1 Hotel in the World for Travel + Leisure magazine's World's Best Awards in both 2016 and 2017 and its Mamole Villa received top honors from The Telegraph among the world's best Treehouse Hotels. Nihi Sumba Island is now a philanthropic resort dedicated to preserving Sumba's culture, heritage and traditions— while empowering its villages with the resources to prosper—all through the operational support of the Sumba Foundation. The result is a rare collaboration between a resort and its local community that today co-exist with compelling interdependence: the resort has become the biggest employer on the island and the Sumba Foundation gives back to local communities. A portion of Nihi Sumba Island's profits, and donations from hotel guests, help foster projects such as clean water, medical clinics, and lunches for schoolchildren.
The swift success of Nihi Sumba Island led to the development of Nihioka, a satellite spa resort also on Sumba, with a vision of local and international expansion that connects at the core of Nihi: cultural immersion, exotic adventure, and unlimited fun. James and Chris are enthusiastically planning expansion of the brand to further realize opportunities grounded in its doctrine, "The Edge of Wildness." Soon, the expansion of Nihi Resorts will include the current model of a luxury resort that emphasizes ultimate services and endless experiences; and the addition of a larger, less expensive format that the millennial traveler can enjoy on a similar, more cost-efficient level.
James started his journey globally at The Ritz-Carlton Hotel Company, where he remained for fourteen years. His work is the focus of a Harvard Business School case study that remains the number one best seller taught in many academic programs "that details a new hotel launch, focusing on the unique blend of leadership, quality processes, and values of self-respect and dignity, to create award-winning service."
James was then selected to run two of the most preeminent properties, in quick succession: In 2002, James became General Manager of The Grosvenor House of London's Park Lane; and in 2003 he was appointed by Rosewood Hotels as Managing Director of The Carlyle in New York. James' six years with Rosewood Hotels included the Regional Directorship of all Caribbean Resorts.
James then seized another international opportunity when he was approached by Asia's YTL Hotel Group to assume the role of its global President. It was in Asia that his lifetime network, resources, and original concepts all culminated for James to pursue another revolutionary phase: Nihi Sumba Island.
As a global ambassador for the hotel and hospitality industry, James is also a founding partner of Zanadu, a Chinese luxury members-only online travel agency that launched the Global Travel Experience Awards in 2014.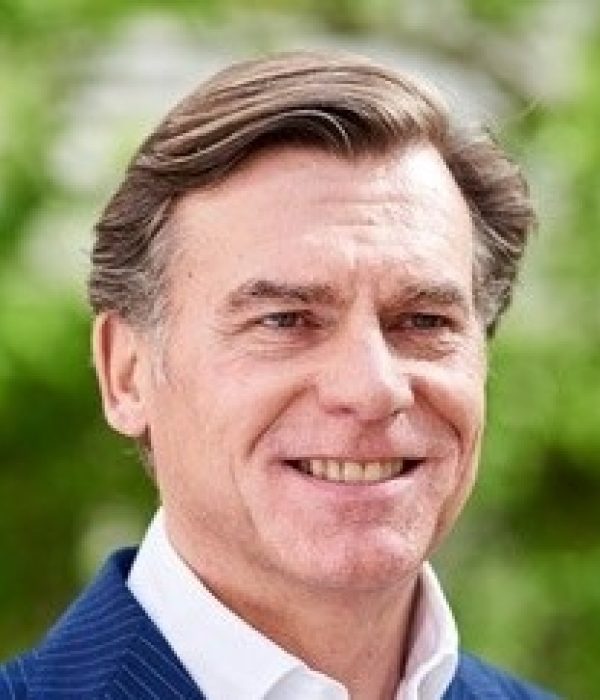 Senior hospitality executive with 30+ years of international experience in mature and emerging markets with a diversified portfolio of chairman, non-executive director and strategic advisory roles. Former CEO of Radisson Hotels, CEO Arabella Hospitality Group and President Hilton Europe & Africa. Inspirational leader, mentor and coach - passionate about sustainable and purposeful business practices, driven by making a difference through people.
Wolfgang currently serves as:
Chairman of the Board, Hotel School The Hague (NL)
Chairman of Board, International Tourism Partnership (UK)
Non-Executive Director, Brandmark Collective (NL)
Non-Executive Director and Strategic Advisor, Guestline Hospitality Software (UK)
Senior Advisor to the Board, Radisson Hospitality Group AB (Belgium)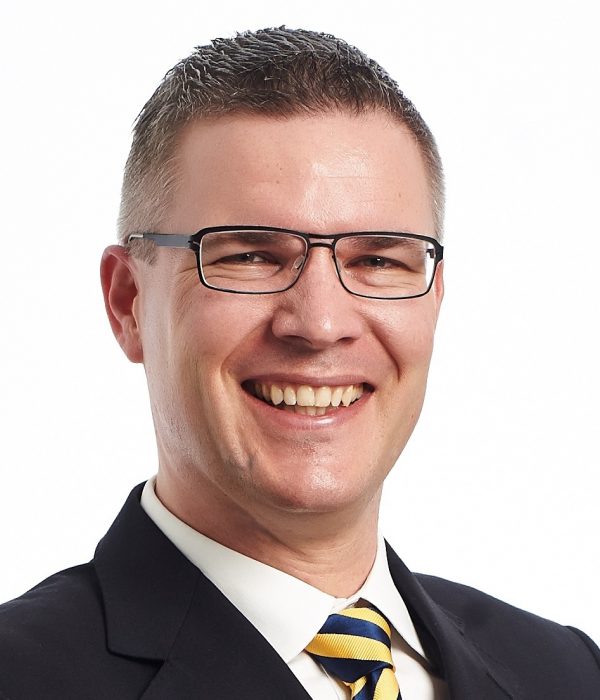 Gert Noordzy is an international hotelier, acknowledged hotel opening process maven and Organizational Project Management expert for the hospitality industry. He graduated from Hanze College Hotel Management School in Zwolle, the Netherlands, and holds an MBA from the University of Saint Joseph in Macau, China, with majors in strategic management and marketing, as well as financial and business analysis.
He has over 25 years of professional experience in Greater China and South East Asia and has been involved in opening over 30 new hotels and 3 integrated resorts. For 15 years, he worked for 3 of the 10 largest global hotel companies and has held corporate roles specializing in hotel openings and project management since 2006.
Gert first started researching hotel opening processes in 2008 and is the author of Project Management of Hotel Opening Processes, which has been translated into 11 languages. He has been working on his follow-up book as part of his studies for a doctorate in business administration.
His personal objective is to help the hotel industry transform itself and embrace project management as a strategic competence. Gert is an avid blogger on the subject for HOTELSMag.com. Gert is Managing Director of Northside Consulting, a boutique firm specializing in the tactical and strategic aspects of hotel opening processes.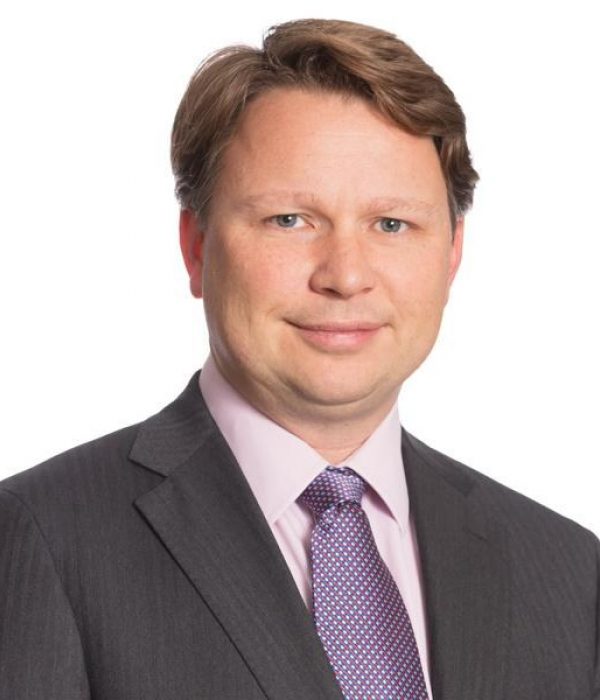 Tom is the Global Head of the Hotels & Leisure Group at CMS, where he is a corporate partner based in London. As such, he specialises in mergers & acquisitions and in particular company and business acquisitions and joint ventures in the hotel sector, for clients such as Accor, BlackRock, Global Holdings, Oaktree Capital, Schroders and a number of private investors in Europe and Middle East. Tom has taken a leading role on a number of high-profile portfolio and major single asset transactions.
He also advises owners, investors, developers and banks extensively on hotel management and franchise agreements across most brands and operators. He has also advised a number of global and niche operators, such as Accor, citizenM, Corinthia, Hoxton & Sydell on their standard form management agreements.
Tom is a Leading Individual in Legal 500 and is top ranked by Chambers legal directory. He is a member of Global Hotel Network's Investment Committee, the IHIF Advisory Board and Hospitality Channel's Hospitality 250 list of leading individuals within the global industry.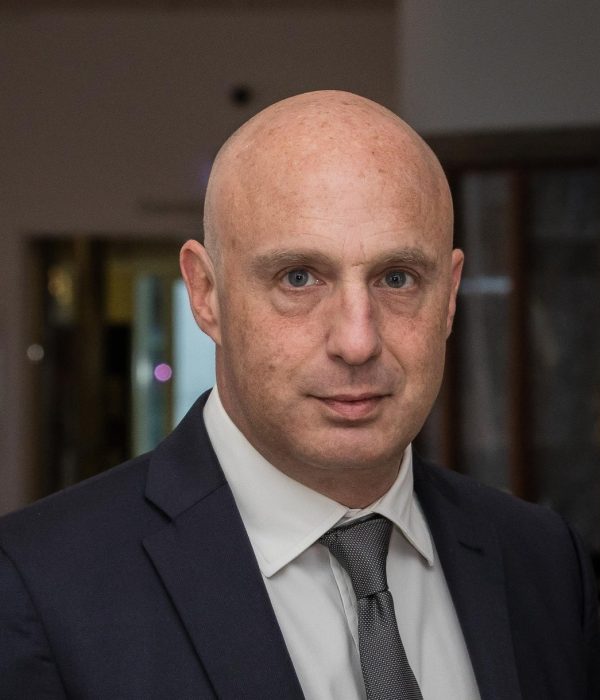 As a member of the founding and owning family, Paul has spent his full career with Corinthia Hotels, joining the company straight from University in 1990. He rose through the ranks being promoted within a relatively short time to Group Marketing Manager, a position which he held for a 5-year period in the early 1990s. In the mid 1990s, Paul undertook intensive operations exposure which culminated with a move to Turkey where he was Regional Director for Operations and Development overseeing 5 Corinthia branded hotels, representing the Company on a daily basis in the relationships with the various Turkish Hotel Owners, while at the same time seeking to expand the brand in and around Turkey.
In 1998, he returned back to Malta where he took a full time Development role in the capacity of Director of Business Development, spearheading the Company's expansion drive in EMEA. In late 2006, he became Vice President Development and then, in 2010, Senior Vice President Development, responsible for world-wide development for the Corinthia brand. Paul also sits on a number of Corinthia related boards.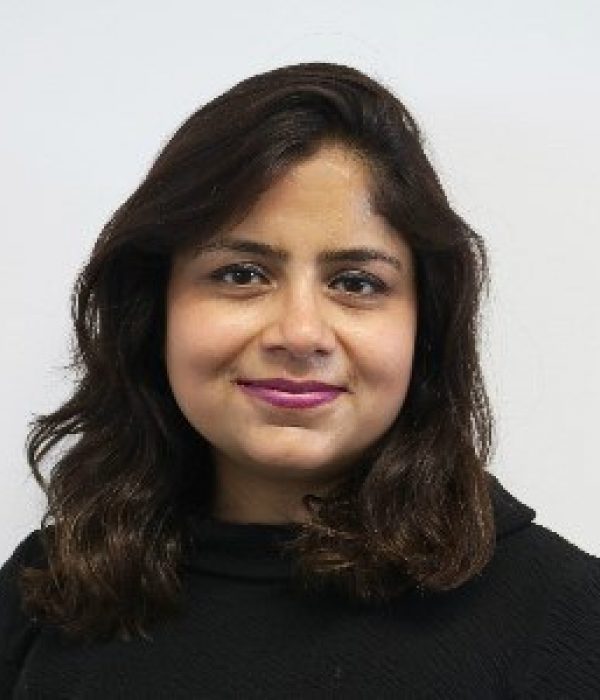 Madhu spent the first decade of her working in operations, sales and marketing in the travel & tourism industry across the Middle East, Eastern Europe and the UK for Marriott, Hilton, Starwood and Emirates Airlines. She has spent the last decade working in the not-for-profit sector on a range of development issues including education, water & sanitation, sustainable cities and human rights. She spent five years working for HRH The Prince of Wales's charity, The British Asian Trust focused on development issues across South Asia, followed by two years at WSUP (Water & Sanitation For Urban Poor) tackling urban water and sanitation issues across Africa. Madhu has been with ITP since June 2018, working closely with our 16 member companies to guide the industry's collaborative efforts on sustainability and community engagement. She holds an MBA from INSEAD.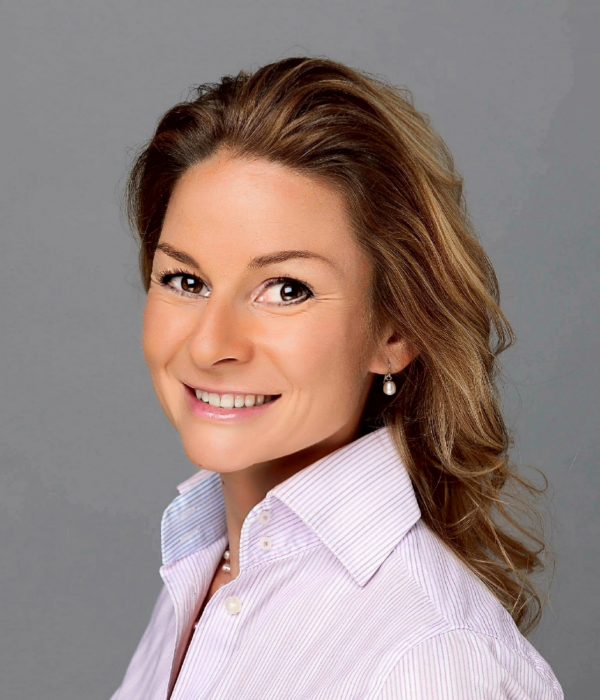 Tea is the Founder and Managing Director of Strategic Hotel Consulting, an international management consulting firm specialising in hotel investments.
Tea is based in Switzerland and has 16 years of global consulting experience. She has advised a number of prominent owners, developers and investors on hospitality projects with a total worth well over USD 1 billion.
Prior to establishing Strategic Hotel Consulting in 2009, Tea worked in Asia with Jones Lang LaSalle Hotels and in the Middle East with TRI Hospitality Consulting.
In addition to consulting expertise, Tea has comprehensive operational background, having worked with the Four Seasons, Rosewood and Starwood in positions covering F&B, rooms, sales and marketing, yield management and Six Sigma process improvement. She is a graduate from the University of Surrey in the United Kingdom.
As a recognized industry professional, Tea is a Member and a Board Member of the International Society of Hospitality Consultants (ISHC), the leading source for global hospitality expertise. Tea features as #13 on the 2020 Power List - the most influential Women in Hospitality by Hotelier Middle East.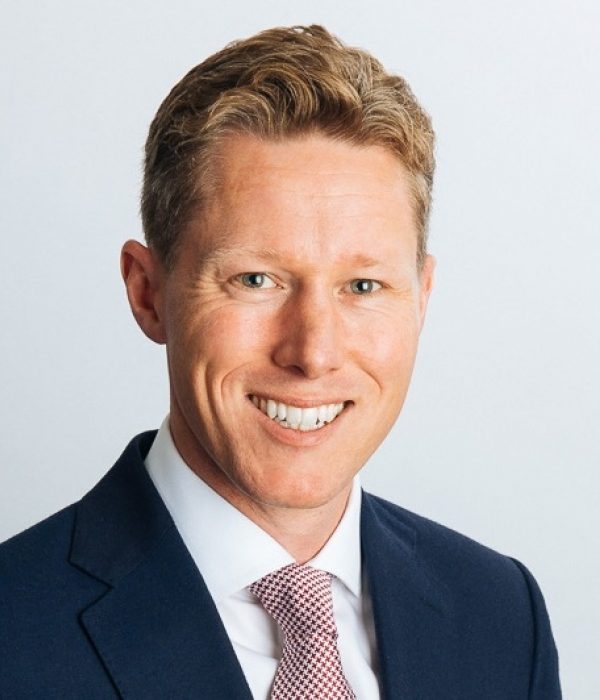 Robin Rossmann is Managing Director of STR, leading its operations across the Europe, Middle East, Africa, Asia Pacific and Central and South America regions. Robin is focused on continuing to improve the way STR provides the hotel industry with robust and insightful performance benchmarking that enables stakeholders to make better decisions. Prior to STR, Robin was a Senior Director in Deloitte's Global Hospitality Advisory Team in London. During his 13 years with Deloitte, he advised leading hotel brands, operators, investors and lenders in most major global markets. His wide range of experience includes advising on hotel strategy, business planning, investment appraisal, market reviews, financial and commercial due diligence, IPOs, debt advisory, valuation, financial assurance, controls improvement and risk management.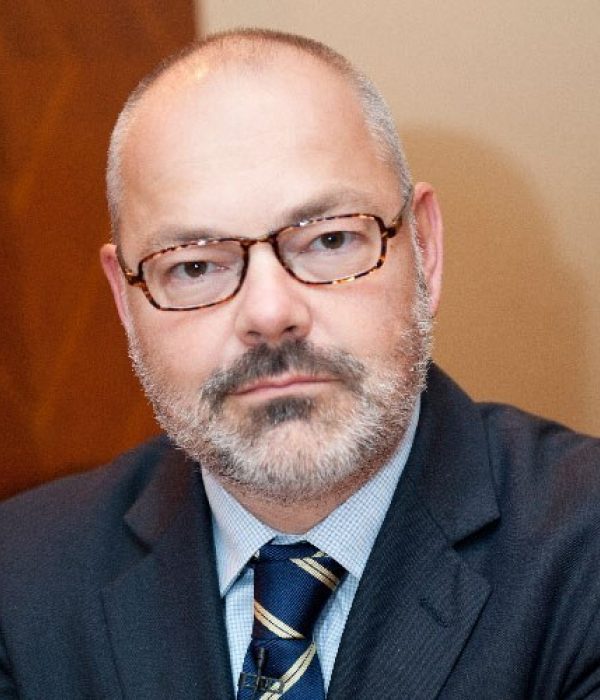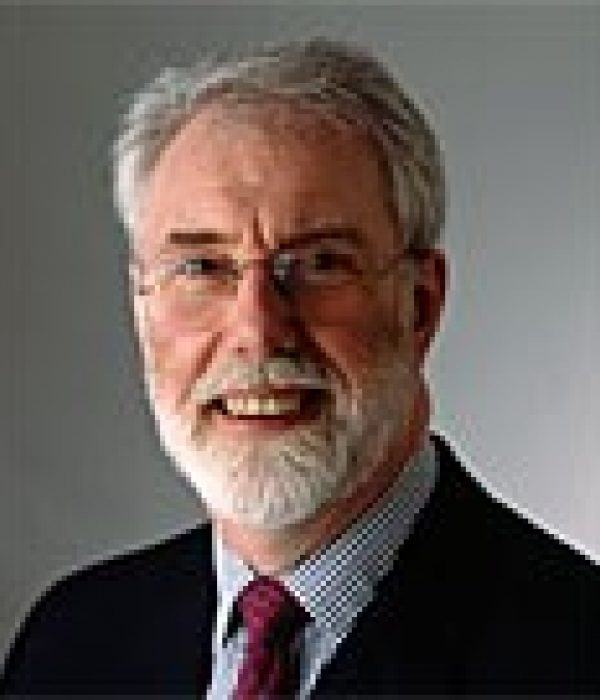 Paul Slattery is a co-founder and director of Otus & Co Ltd, the investment bank and strategy advisor specialising in hospitality and travel. He has advised on a range of M&A transactions for international hospitality companies and a host of strategy advisory projects for international hotel chains and investors. The strategy advisory business advises international hospitality businesses, capital providers, governments and advocacy groups on critical medium to long-term strategies and policies for hospitality.
Before the foundation of Otus, Paul worked for Dresdner Kleinwort Wasserstein ("DrKW") for 15 years until 2002. Until 1998 he worked in Global Equities where he was head of hospitality research. He established the industry presence of DrKW and built its hospitality reputation as one of the market leaders among stockbrokers. Paul's annual book on Quoted Hotel Companies ran for 10 years, provided analyses of the global hotel markets, the performance of quoted hotel companies around the world and became the source of record in the hospitality business and the investment community. In 1998 he joined Corporate Finance at DrKW and from 2000 to develop the bank's franchise in the hospitality and travel arena. He advised on a range of hospitality transactions for companies such as Compass Group, Scandic Hotels, Thompson Travel Group and Whitbread. Of particular note, Paul advised Compass Group in 2000/2001 on its disposal of the Forte hotel brands, the largest ever hotel chain auction.
Early in his career, Paul worked for several international hospitality companies He also spent time as an academic at Huddersfield University in England where he ran the BA Honours Hotel and Catering Administration and was responsible for management research at the Hotel and Catering Research Centre. He has an undergraduate degree in Hotel and Catering Management and an MSc by research from the University of Strathclyde, Glasgow. He is a Fellow of the Institute of Hospitality. His recent book, The Economic Ascent of The Hotel Business, published by Goodfellow is in its second edition and is a staple for universities around the world and for executives of hotel chains.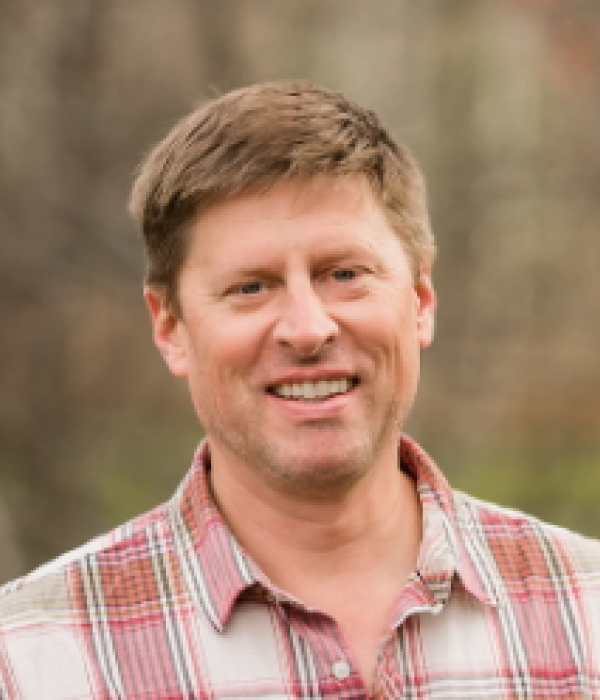 Shannon Stowell leads the Adventure Travel Trade Association as CEO after re-starting the organization in 2004 pursuing the vision that it could be a powerful force for good in the tourism industry. More than 25 years of business experience in adventure travel, e-commerce, outdoor retail, and environmental science have prepared him well to serve and head the organization. Shannon has been advising and speaking around the world for the last 13 years advocating for responsible adventure tourism as a powerful way for destinations to benefit from a business that sits at the intersection commerce, conservation and community. He has served as a judge for numerous sustainability awards and programs and emceed ITB Berlin's Corporate Social Responsibility day for two years.

In addition to his role as CEO, Shannon serves on two boards, the Corporate Advisory Council of the US Wildlife Trafficking Alliance, born in the Obama administration by then-Interior Secretary Sally Jewell, and the Adventure Travel Conservation Fund (ATCF). ATCF was co-founded by the ATTA and several other Adventure Leaders in the industry. Multiple Heads of States and luminaries have met with Shannon and been involved with ATTA events including the presidents of Chile, Mexico, and Namibia and he had audience with the King of Norway and the Prime Minister of Jordan- all interested in the power of travel done right.

Shannon has also been on the boards of both the Global Sustainable Tourism Council Board and the American Hiking Society. Shannon co-authored a book in 2008, published by National Geographic: Riding the Hulahula to the Arctic Ocean — A guide to 50 Extraordinary Adventures. He has also written several adventure travel articles published by National Geographic Adventure and continues to contribute to AdventureTravelNews, and other industry publications. He cut his teeth in tourism at his family's restaurant in a mountain town in Colorado at the center of an adventure tourism economy.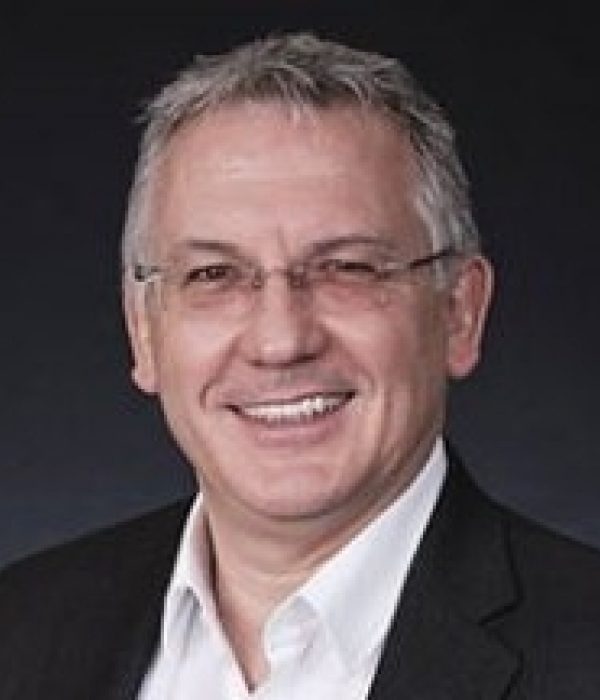 Desmond leads the L+R Hotels team and all activities related to Hotel Development & Acquisitions, Asset Management, Operations, Construction and Design.
Since joining L+R, Desmond Taljaard has led the acquisition of a number of hotels, including the Fairmont Barbados, Meridien Barcelona and the Grand Cayman Marriott Beach Resort. He also led the acquisition of the Atlas Hotels Portfolio of 48 IHG and Hilton branded limited service hotels, together with a portfolio of resort hotels in Spain and the Balearics.
Desmond served from October 2006 to March 2013 as COO Europe for Starwood Capital, with responsibility for Asset Management, leading all hospitality acquisitions. These included the Golden Tulip Group, comprising 200 managed and franchised hotels worldwide, and the £300m+ acquisition of the Principal Hayley Group. Desmond also co-chaired the Starman JV which re-positioned 32 service Le Meridien hotels across Europe.
Previously, Desmond was M&A and Development Director for Whitbread Group plc, driving the exit from the UK Marriott business for c£1,000m, and the creation of a JV with Emirates Airlines to roll out Premier Inn in the Gulf Cooperation Council countries.
Desmond is a Chartered Accountant and holds a BSc (Econ) Honours degree from LSE.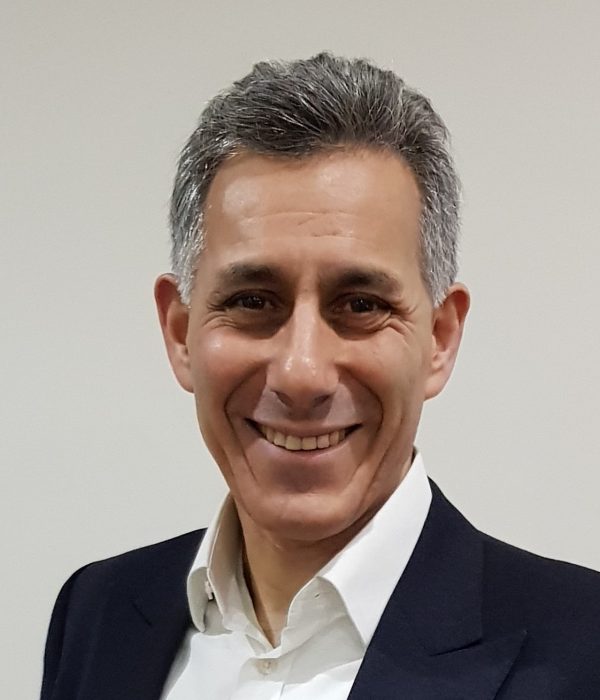 David has over 30 years' experience in Public Relations and communications, during which time he has worked at a senior level with many SMEs, trade bodies and blue-chip multinationals in a wide variety of industrial sectors, as well as five departments of the British government.
His communications work has:
Secured many hundreds of millions of pounds worth of media coverage for clients
Helped previously little-known events become prominent, international gatherings of industry leaders, eg: the Africa Hotel Investment Forum and the WTTC Global Summit
Influenced the UK government to block proposed EU legislation that would have cost thousands of jobs; and to change pension rules to allow Forces widows to remarry
Established an IT start-up as the world's most authoritative source of travel information
Turned an unknown retired dentist into a celebrity author, fitness icon and champion of successful aging
He started his own consulting practice in 2001, after working for over a decade and a half at four top-rated marketing communications agencies, Saatchi & Saatchi (advertising), Valin Pollen (corporate and financial PR), Maritz (incentives) and HP:ICM (large-scale events).
David holds an MBA from Europe's top business school, INSEAD, a Law degree from Cambridge University and a Diploma from the Academy of Executive Coaching.
Outside work, David is on the board of the INSEAD Mentoring Programme, is a trustee of a grant-giving charity and is a former director of the Queen's Club. He was a prominent and successful campaigner against London's Congestion Charge. His favourite form of relaxation is a hard-fought game of Squash. He is married with two sons, one aged 20 and the other 17.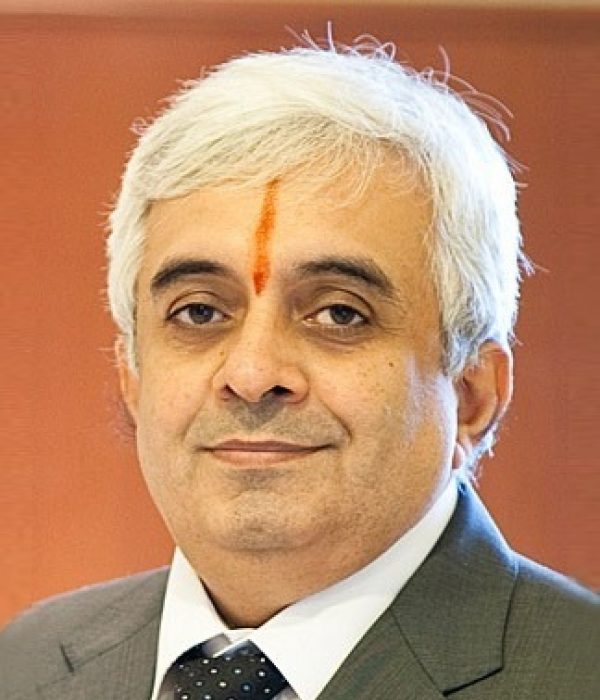 Mr. Vijay Thacker has 35 years consulting experience in the Hotels, Tourism and Leisure sector. He has led and supervised consulting engagements, in India and overseas, comprising:
· Development Advice
· Asset Management
· Strategic Planning
· Valuations
· Risk Advisory and Internal Audits
· Master Planning
· Litigation Support
His experience covers hotels, resorts, serviced apartments, integrated projects, wellness facilities and resorts, convention centres, timeshare projects and clubs. These have varied positioning, from the luxury end of the market through to budget and economy properties.
Mr. Thacker has carried out engagements in over 100 different markets in India and for over 30 international projects, including several projects in the Middle East and Bhutan. Mr. Thacker has advised domestic and international hotel chains, hotel developers, investors and bankers, institutional and PE investors, government authorities, and developers of large mixed-use projects and convention centres.
Mr. Thacker has created a strong risk and systems based internal audit product to help hotel owners, operators and hotel chains better manage their operations.
Mr. Thacker is a Chartered Accountant, has extensive professional experience on international business. He is a member of the Board of Directors of Crowe Global, and several companies in India.
In December 2018, Mr. Thacker was recognised with the Hotelier India Hall of Fame Award.
Horwath HTL - India is a member of Crowe Global, a world-wide network of independent accounting and consulting firms with 765 offices in 146 countries.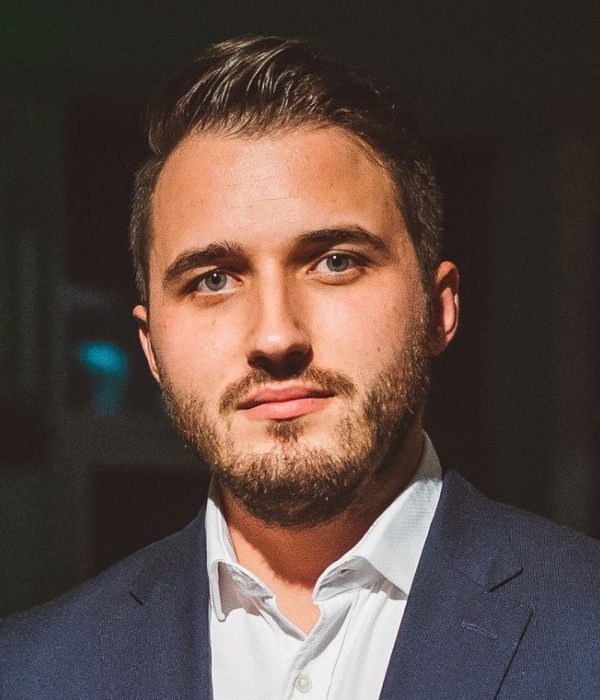 Siniša Topalović is partner at Horwath HTL. He has been involved in more than 150 projects within Horwath HTL network, working with high-profile clients and shaping today's tourism industry landscape in well-established but also emerging destinations worldwide.
His fields of expertise include strategic and operational advisory in tourism and hospitality sector, including but not limited to strategies and master planning, market expansion strategies, hotel and resort development (highest and best use concepts, feasibility studies, etc.), transactional market advisory, management contracts negotiations, project financing (IFI's, commercial banks, development banks), tourism marketing and branding planning, product development. Thus, the professional profile of Siniša Topalović is well-rounded and comprehensive in the hospitality, tourism and leisure arena.
Siniša is regularly publishing articles in global tourism media, industry reports and columns relating to tourism and hospitality in domestic and international publications (Hospitality Inside, HNN, Hotels Magazine, etc.) and is invited as speaker or moderator to prominent international conferences (ITB Convention, International Hotel Investment Forum Berlin, Hot.E London, Mediterranean Hotels and Resorts Conference, etc.).
Siniša is member of International Society of Hospitality Consultants (ISHC), world's greatest source of hospitality expertise and counsel, represented by just over 200 of the industry's most respected professionals from across six continents.
Following a career in professional services spanning nearly 30 years, Nick is currently acting as senior adviser to several hospitality investors. Until recently he was Global Head of Hospitality Advisory Services with Deloitte, where he served as a partner for 20 years and was based in London and the Gulf. In this role, he served a wide spectrum of clients, including private family/HNWI's; PE, SWF, institutional, RE; and corporates, and encompassing owners, investors, lenders and operators. The range of services provided included commercial strategy and development advice; M&A/transaction services; operational/profit improvement reviews; capital-raising/IPOs; assurance; tax advice and restructuring.
Nick spent the early part of his career in hotel operations in Africa and Europe, working with Holiday Inn, Sun International, Gleneagles and Meridien. He has subsequently consulted in over 80 countries and 250 markets. He is a sought-after speaker and was the organiser and chairman of the highly-regarded European Hotel Investment Conference (EHIC), in London. Nick served on the board of global industry data provider STR from 2011 to 2017, and is a member of the advisory board of Bench Events.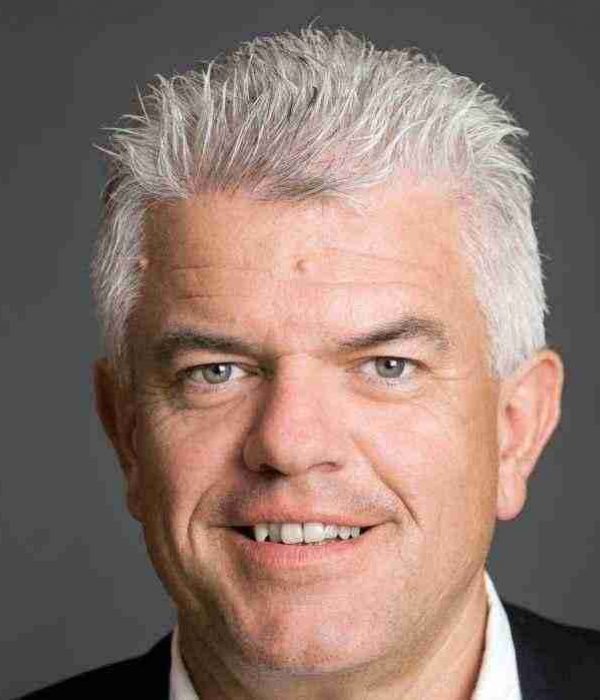 BRUNO WALTER
Managing Director PRÁTTO Consulting and Partner ITB Advisory
Profile: with more than 30 years of experience in company development, Marketing/sales, project development in the fields of IT/TC, Industrial segments and Tourism Projects on all continents. Being also an expert in intercultural relations and trouble-shooter in many organisational aspects. Lector at MCI Innsbruck and Speaker on international events in tourism around the world.
He holds a degree in electronic engineering and management courses at technical college and MCI in Innsbruck as well as diplomas from various management training institutes in Europe and Asia.
Expertise as Managing director and CEO of national and multinational companies at Philips, Dell, Tiscover, Entrepreneur since 2009 and since 2011 Partner of ITB Advisory the consulting body of ITB-Messe Berlin special focus for destination- and market development with a focus of the full picture as well as hotel projects, worldwide.
Arnie Weissmann is editor in chief of Travel Weekly, the trusted source of news, research, analysis and opinion for the U.S. travel industry. He also serves as executive vice president/editorial director for its parent company, Northstar Travel Group, the largest business-to-business travel media company in the world, serving audiences in the Americas, Asia and Europe.
Weissmann's involvement with travel journalism began in consumer media, publishing articles in dozens of national outlets, from the Washington Post to the LA Times. He entered business-to-business publishing after he launched the travel industry's first destination information service, Weissmann Travel Reports, providing frequently updated, unbiased profiles of every country in the world. (It has since been incorporated into Northstar product Travel42.) He also authored a best-selling geography textbook and served as publisher of critical hotel and destination guides for the travel industry in the U.S. and U.K.
Weissmann was a web pioneer, creating the first core destination content for America Online, as well as AT&T's corporate travel website. His company also licensed content to Apple, Time, Inc., CNN and Marriott International, among others. After selling his company to Reed Elsevier, he was named group publisher for Star Service (critical hotel and cruise reviews), Official Hotel Guide Worldwide and a dozen OAG-branded publications in the UK.
In 1999, he took on the role of senior advisor for business development for Northstar Travel Group, and was appointed editor in chief of Travel Weekly in October 2001.
Weissmann is seen regularly on PBS as a contributor to the television program "The Travel Detective." His commentary has appeared on CBS, NBC, CNN, BBC and Sky News television, as well as NPR, SiriusXM and Monocle radio. He has been quoted in the New York Times, Wall Street Journal and USA Today, among other publications. Weissmann is on the board of the non-profit Tourism Cares and has been a repeat guest lecturer at Cornell University School of Hotel Administration.
He lives in New York City with his wife and three children.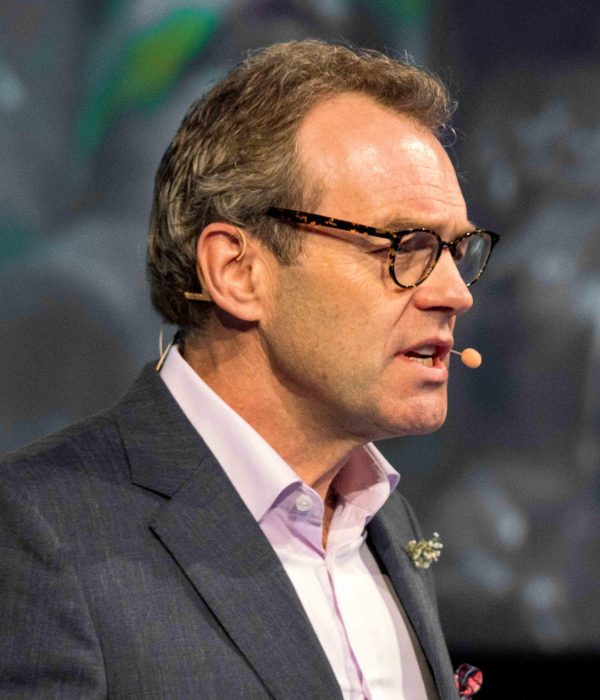 Jonathan is one of the founders and organisers of multiple leading international conferences for the hospitality industry including AHIC (UAE); AHIF (Africa); SHIC (Saudi) and SAHIC (Latin America). Jonathan branched out into aviation and F&B, through AviaDev and GRIF. In 2020, the company pivoted to virtual and hybrid conferences with the launch of the hospitalitytomorrow.com series and the Future Hospitality Summit for the G20 Saudi Secretariat.

In 1997, Jonathan co-founded the annual IHIF (Berlin) which today attracts over 2,000 delegates. Earlier in his career, he worked for real estate consultants CBRE & Hotel Partners, hotel advisors PKF and hotel operator Forte & Holiday Inns. Jonathan was a board director and co-founder of STR Global until 2019 and is on the advisory board of inHovate and Hotel Swaps.
He also sits on the Advisory Board for RAK TDA, a member of WiH and is a Trustee of Future Talent, a charity that provides financial support to gifted young musicians.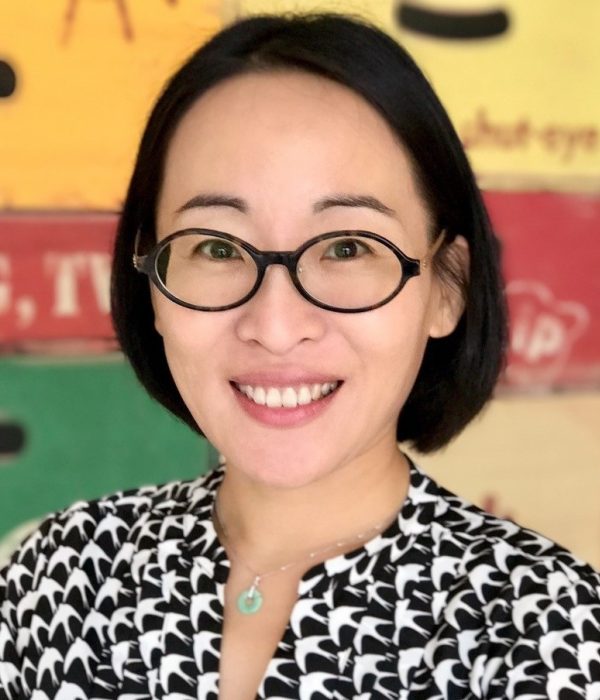 After having lived and worked in 10 cities, Zoe Wu joined Horwath HTL Hong Kong office in 2004 and subsequently moved to Shanghai in 2007 and founded its Shanghai office. As a member of the Executive Director at Horwath HTL, Ms. Wu has over 25 years of hospitality industry experience from the US, Canada, Taiwan, Hong Kong and China. Ms. Wu worked on numerous feasibility studies, market research, financial forecasts, cash flow analysis, and destination master planning projects in both the hotel and food & beverage industries in China, Thailand, Taiwan and Vietnam. Ms. Wu is also active in management contract negotiations, corporate strategic planning, as well as operational review and asset management. Prior to joining HHTL, Ms. Wu was responsible for the regional education and training for Pan Pacific Hotels and Resorts in North America, and Grand Hyatt Taipei in the preceding years. Ms. Wu also spent two years with a startup analytics company in Washington DC as a Marketing Consultant specializing in hotel database analysis.
Ms. Wu holds both a Bachelor's and a Master's degree from Cornell University, School of Hotel Administration. She is the current Senior Advisor of the Cornell Club Shanghai, a member of President's Council of Cornell Women as well as Vice Chair of China Council for Cornell College of Business. In her spare time, she enjoys fly-fishing and scuba diving in various parts of the world.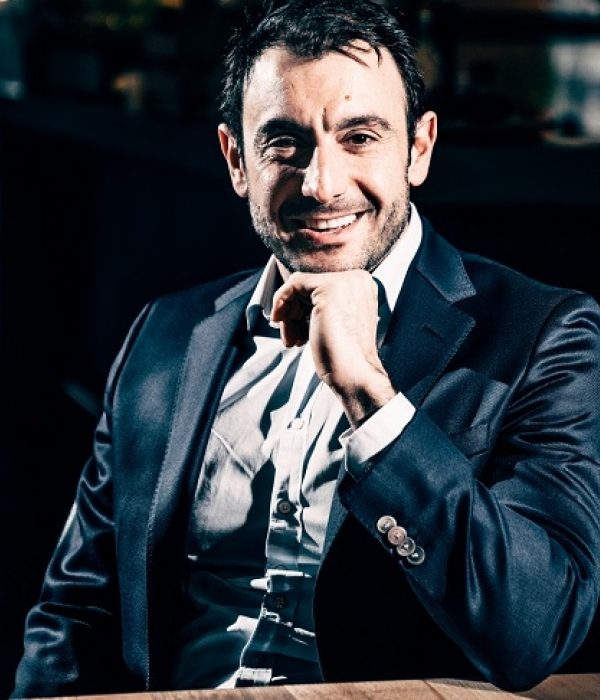 Younes works with the Rezidor Middle East team to drive their growth strategy in the Middle East and some parts of Africa, focusing on new and emerging markets. Younes began his career in managerial roles in Lebanon before joining HVS International in London in 2001. During his five years with HVS International, Younes quickly progressed to the position of Director, overseeing a number of projects, feasibility studies and contract negotiations.
In 2006, Younes joined Starwood Hotels as Director of Acquisitions and Development EMEA out of London, before being promoted to Senior Director of Acquisitions and Development in 2008. Younes also served as Vice President Development for the Middle East at Hilton Worldwide in 2009.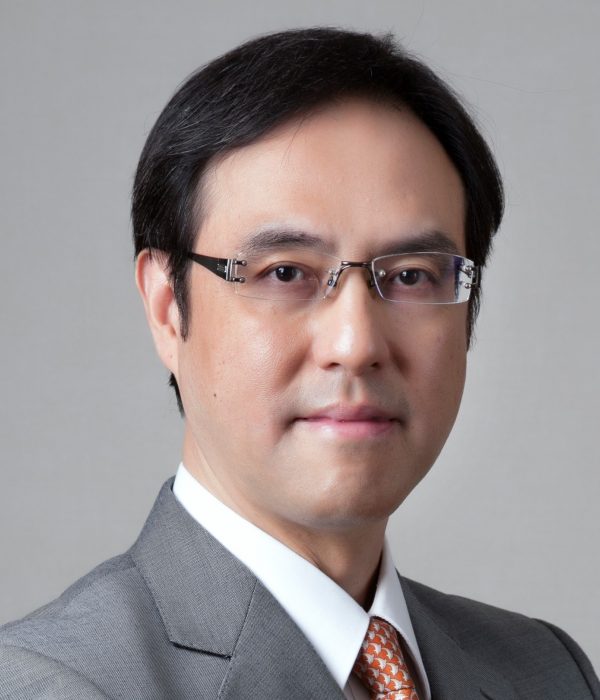 Tao currently serves as the president of Huatian International Hotel Management Co., Ltd. Huatian Hotel Group is a publically listed company on Shenzhen Stock Exchange and is ranked among the Top 100 hotel companies in the world. It has over 71 hotels in operation and pipeline across China including locations in Beijing, Shenzhen, Wuhan, Changsha, Changchun and Paris, France.
Prior to joining Huatian Group, Tao worked for Country Garden Hotel Group as its president, Luneng Group Hotel Management Co. as its CEO. Before moving back to China at the end of 2012, Tao worked for 6 years at the hotel asset management division of Morgan Stanley Capital in Tokyo, Japan; and over 16 years in the areas of hotel operation and asset management in North America.
Tao earned a BA from Shanghai International Studies University in China and an MBA from Queen's University of Canada. Tao is a Certified Management Accountant (CMA) and a Certified Hotel Asset Manager (CHAM). Tao was a board member of Hospitality Asset Managers Association (HAMA) Japan and at present serves the president of HAMA China. Tao speaks Chinese, English and Japanese.
Meet & Greet - Learn how to use the platform
The greatest adversity of our times
Legacy, sustaining growth through adversity
The economics of COVID-19
Break for homemade pastries
Creating Global coalitions readying for recovery
The post-viral investment landscape
Networking lunch in London | Breakfast in NY | Dinner in Hong Kong
How bad is it and where are the green shoots?
HAMA Global: Crisis asset management during COVID-19
Communicating in a crisis
THANK YOU TO OUR 2020 EVENTS' SPONSORS
SUPPORTING PARTNERS