POWERED BY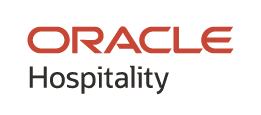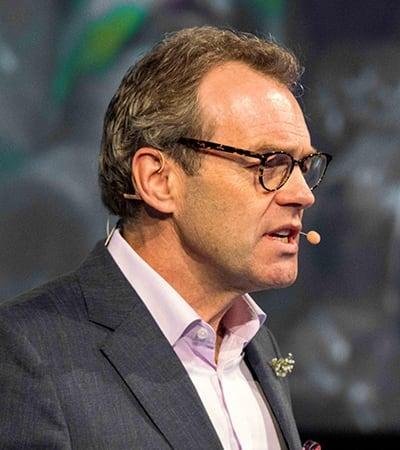 Jonathan Worsley
Chairman & Founder
Bench


Last year, as the global hospitality sector came grinding to a halt, Bench launched our virtual series of Hospitality Tomorrow events our ode to this hard working and resilient industry. We ran the conference on a cutting edge virtual event platform and encouraged an open means for the global industry to gather, interact, learn and network from the safety and comfort of their own homes and offices.
The first episode of Hospitality Tomorrow took place in April 2020 and attracted over 6,000 hospitality decision makers from 128 countries. Since then, we've delivered countless virtual events including the Future Hospitality Summit for the G20 Saudi Secretariat and the Ministry of Tourism featuring 100+ international speakers including global CEOs, government representatives, hotel investors, economists and other international thought leaders. Thousands of attendees from around the world are continuing to attend, connect and learn at Bench's virtual and hybrid events.
Technology's contribution in helping businesses has only been amplified over the past year as the world continues to rely on it to stay connected while we recover from the pandemic. As a continuation of our Hospitality Tomorrow series, tech giant Oracle has stepped in to support the next conversation for our industry's future.
I am delighted to present Hospitality Tomorrow Tech Talks on 25 May 2021, by Oracle Hospitality. Join us as we focus on how technology is driving our industry's security, personalisation and assurance going forward.

TECH TALKS PROGRAMME TOPICS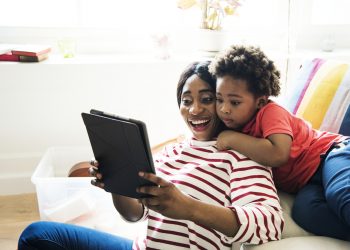 TAILORING GUESTS' BOOKING EXPERIENCE
How is the booking process transforming in the current climate and what are guests focusing on the most these days?


Exploring ways to ensure rewarding booking experiences for rooms and other services.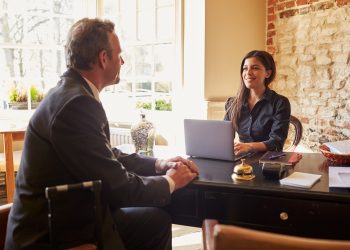 OPERATING LIKE A SWISS WATCH
Using the latest tech and data to ensure your staff is functioning together efficiently.


Discovering the latest back of house technology that enables hotel teams to work in real time while focusing more on guests and their wishes.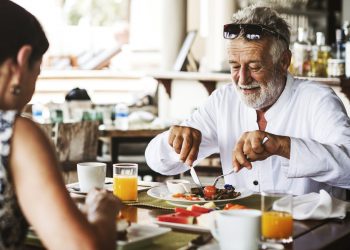 USING DATA TO PERSONALISE COMMS & OFFERS
Utilising insights to provide guests high value personalised services.


What are the challenges in transforming big data into actionable insights and how can your hospitality business overcome them?
20,000+
79%
4.67M
18 hours
Roger Bootle is the founder and chairman of Capital Economics and a regular columnist for The Daily Telegraph. He has written several books, including his latest, The AI Economy – Work, Wealth and Welfare in the Robot Age, Making a Success of Brexit, The Trouble with Markets, Money for Nothing and the The Death of Inflation (published in 1996). In 2012, Roger and a team from Capital Economics won the Wolfson Prize.
Roger Dow is president and CEO of the U.S. Travel Association, the Washington, D.C.-based organization representing all segments of travel in America—an industry that generates $2.6 trillion in economic output and supports 15.8 million jobs. U.S. Travel's mission is to increase travel to and within the United States.
U.S. Travel advocates for policies that allow travel to thrive. Dow regularly meets with executive branch and congressional leaders to discuss industry priorities, and his efforts have resulted in major legislative victories. He was instrumental in establishing Brand USA, the highly effective national travel and tourism promotion program.
Beyond U.S. Travel's role as chief travel industry advocate in Washington, the association under Dow's leadership provides essential research, including analysis of travel's significant economic impact and products such as the monthly Travel Trends Index.
U.S. Travel produces annual events that connect the industry, such as IPW—the leading international inbound travel trade show—which drives $4.7 billion in future travel to the United States; and ESTO, the premier learning and knowledge-sharing forum for destination marketing professionals.
Additionally, Dow and U.S. Travel are leaders of the Meetings Mean Business Coalition, which promotes and defends the value of face-to-face business meetings, trade shows, conferences and conventions.
Counted among Dow's successes is Project: Time Off, a research-driven initiative aimed at vacation usage that evolved to support the expansion of U.S. Travel's domestic leisure travel agenda.
For his work to unify the travel industry and increase its effectiveness on Capitol Hill, Dow is the recipient of multiple honors, including the 2018 MPI Industry Leader Award, Successful Meetings' Most Influential People, and the 2008 TRENDS Association Executive of the Year.
Prior to joining U.S. Travel in 2005, Dow advanced through the ranks at Marriott International in a tenure spanning 34 years, where he rose to senior vice president of global and field sales. He has held seats on the boards of ASAE, ASAE Foundation, PCMA, MPI Foundation, GWSAE, the Travel Institute, RE/MAX International and the U.S. Chamber of Commerce Committee of 100.
Dow served in the United States Army with the 101st Airborne Division in Vietnam, where he received the Bronze Star and other citations. He earned a Bachelor of Science degree from Seton Hall University and was honored as a Most Distinguished Alumnus in 2012. In addition, he holds an honorary degree from Johnson & Wales University.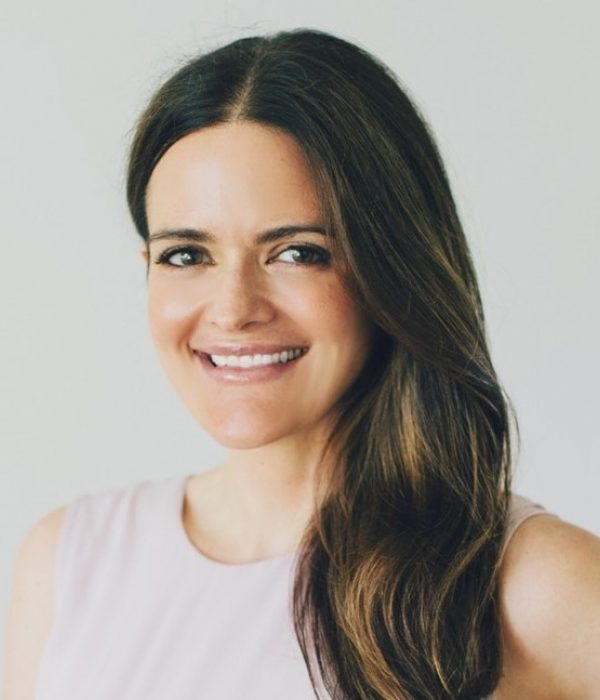 Vivianne Garcia-Tuñon has a 20 year track record in the luxury Spa and fitness industry with 30 Spa openings under her portfolio. She began her career managing luxury fitness centers in the Caribbean followed by a move to Miami to manage The Biltmore Spa. In 1999 together with ESPA she opened The Spa at Mandarin Oriental, Miami. During her five year tenure with Mandarin she assisted with the openings of the groups' spas in Chang Mai, Hong Kong, New York City and Washington, D.C. She also held positions with The Setai in Miami Beach and Morgans Hotel Group.
Vivianne has a wealth of experience in Spa design, operations, holistic therapies, training, staff development, pre-opening, recruitment, marketing, public relations, and finance. She holds a Nutrition degree from Florida International University, a Massage License from the State of Florida and an Esthetics License from Florida College of Natural Health. Vivianne is a creative and forward thinking Spa professional with a proven track of delivering ground-braking Spa experiences that will impress the most discerning Spa guest.
Espa at the Joule
SPA at the Instanbul
Tierra Santa Spa at Faena
The Ritz Carlton Hong Kong Spa
Mandarin Oriental Spa, Singapore
One&Only Spa The Palm, Dubai
TheRaleigh Miami Beach
TheWell, NYC (Flatiron)
TheWellNYC, (Upper East Side)
Surya Spa, LA
GrandHyatt, Grand Cayman
Seven at Blue Lagoon
57Ocean, Miami Beach
TheSacredSpace,Homestead
Spa Polanco, Mexico
Rise,Costa Rico
Somewhere Hotels, Wynwood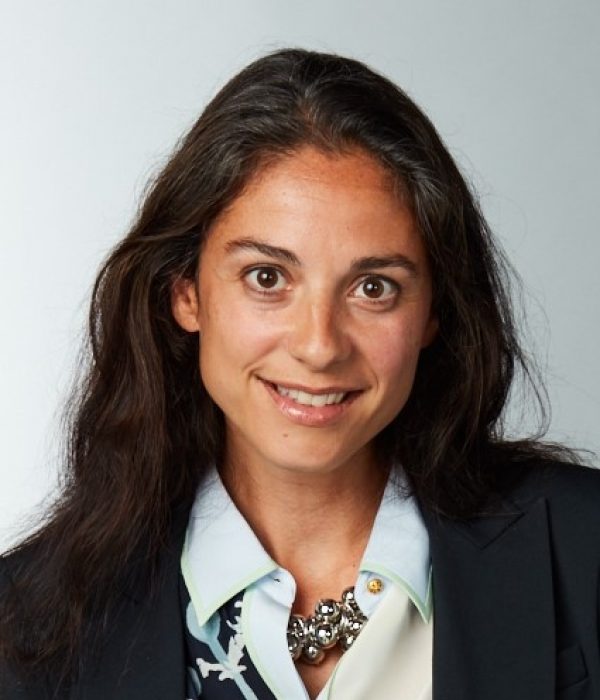 Jacqueline Gifford is Editor in Chief of Travel + Leisure, the preeminent voice and brand for the sophisticated traveler. Gifford was named Editor in Chief of Travel + Leisure in November 2018. Most recently, she was Travel + Leisure's Travel Director, and has held various senior editorial positions since she joined the leading travel media brand in 2013. Prior to joining the team at Travel + Leisure, Gifford worked at various media outlets, including Brides and Vanity Fair. Born in Japan, and raised in Saudi Arabia, Qatar and Philadelphia, Gifford has traveled the world extensively. She graduated from Princeton University with a B.A. in English, and lives in New York City with her husband and young son.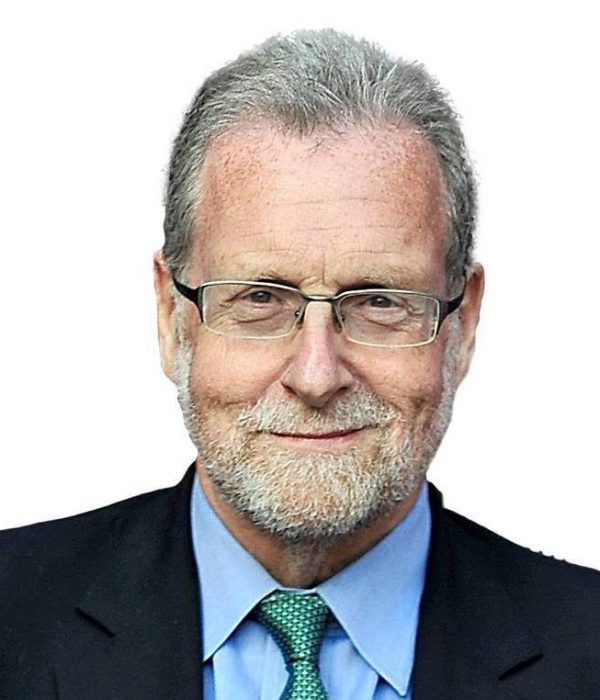 A multiple Emmy-winning investigative reporter and producer, Peter Greenberg is America's most recognized, honored and respected front-line travel news journalist. Known in the travel industry as "The Travel Detective," he is the Travel Editor for CBS News, appearing on CBS This Morning, CBS Evening News and CBS Sunday Morning. And his national CBS EYE ON TRAVEL radio show is broadcast from a different location around the world each week.
The consummate insider on reporting the travel business as news, Peter Greenberg hosts the public television show The Travel Detective with Peter Greenberg. The series offers 40+ half-hour episodes that seek to empower audiences with travel news, must-have information, insider tips known only to a select few, and hidden gem destinations not found in traditional guidebooks or brochures.
Travel Weekly named Peter Greenberg one of the most influential people in travel, along with Bill Marriott and Sir Richard Branson. He was inducted into the U.S. Travel Association's Hall of Leaders for his contributions to the travel industry. Among his other honors, Peter Greenberg received a News & Documentary Emmy Award as part of the NBC News Dateline team for outstanding coverage of a breaking news story, "Miracle on the Hudson."
Peter Greenberg began his career in journalism as West Coast correspondent for Newsweek in Los Angeles and San Francisco. He won a national Emmy Award for Best Investigative Reporting for the ABC 20/20 special on the final orphan flight out of Vietnam, "What Happened to the Children?" He also is the recipient of the Distinguished Service Award in Journalism from the University of Wisconsin, and an Excellence in Broadcasting Award from the Aviation Space Writers Association of America.
And when he is not reporting all over the world, Greenberg is an active volunteer fireman in New York.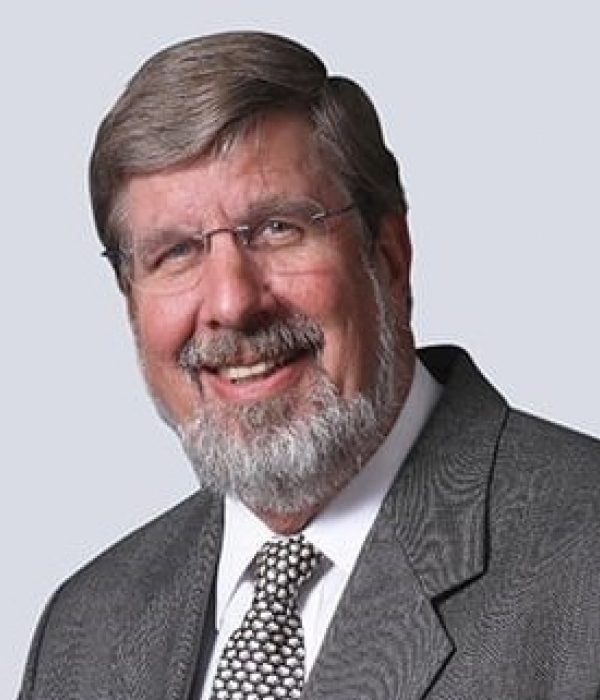 One of the best known expatriates in Southeast Asia, Bill Heinecke is the driving force behind the leading global brands under the Minor Group umbrella. His visionary spirit, unwavering commitment and hands-on management style are the cornerstones of his unparalleled successes, which are deeply rooted in Thailand. Bill created his very first company here at the young age of 17. Today, Minor International (MINT) owns and operates a diversity companies, focused on three primary business sectors: restaurants, hotels and lifestyle retail brands. MINT operates over 2,200 restaurants, over 400 retail trading outlets, and over 535 hotels across 55 countries from Australia to Brazil.

Chairman and Founder of Minor InterBill's first hotel venture was in 1978 with the Royal Garden Resort in Pattaya, Thailand. Minor Hotels is now one of the largest hotel owners and operators based in Asia, with a current portfolio of over 535 properties in 55 countries. The company's hotels, resorts and serviced suites are operated under Minor Hotels' Anantara, Avani, Elewana, Oaks, NH Hotels, NH Collection, nhow and Tivoli brands – as well as management agreements with Four Seasons, Marriott, St Regis and Radisson Blu..
Educational Credential
Honorary Doctoral of Business Administration in Management, Yonok College, Lampang
International School of Bangkok
Director Certification Program (DCP) Class 64/2005, Thai Institute of Directors Association (IOD)
Other Current Positions
Independent Director and Chairman of the Nomination, Compensation and Corporate Governance Committee of Indorama Ventures Pcl.
Chairman and Director of Minor International Pcl.'s subsidiaries
Director of Pacific Cross International Ltd.
Experiences
Director of Sermsuk Pcl.
Director of S&P Syndicate Pcl.
Director of Saatchi & Saatchi Limited
Chairman and Managing Director of Ogilvy & Mather (Thailand) Limited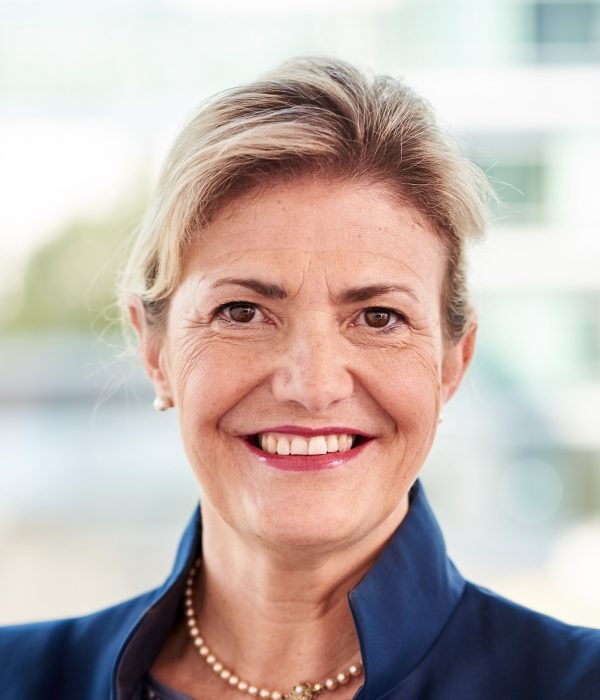 Inge Huijbrechts is Global Senior Vice President Responsible Business and Safety & Security for Radisson Hotel Group – developing the Responsible Business and Safety & Security programs in the group's 1440 hotels in operations & development in 115 countries around the world.
Together with her team, she lays out the strategy for Responsible Business from build to operations and keeps the over 100,000 employees around the world engaged in everyday Responsible Business actions. Additionally, she leads the global expert Safety & Security team to ensure all is done to welcome guests in safe and secure hotels:
Next to Think Planet – minimizing the environmental footprint– the group's award winning Responsible Business program focuses on: Think People –always caring for employees and guests, and Think Community – community engagement and business ethics.
Radisson Hospitality AB has been a 9-time honouree of the World's Most Ethical companies, is a signatory to the UN Global Compact since 2009 and joined the UN CEO Water Mandate in 2014. To date the group has over 250 hotels that are Safehotels certified.
Two of Radisson Hotel Group's brands have won prestigious Responsible Business awards: Park Inn by Radisson has won the 2017 UNWTO Award for Innovation; Radisson Blu has won the 2017 IMEX Innovation in Sustainability Award.
Inge has a sustainability blog RE:Think on http://www.hotelsmag.com/Industry/Blogs
She's a member of the ASIS CSO Center for Leadership and Development and the chair of the International Tourism Partnership Executive Committee.
Before joining Radisson Hotel Group, she has held senior management roles across Europe in the areas of Corporate Social Responsibility, Sales and Business Development, working in Belgium, France, Sweden and Germany.
Inge has a Master in Science and Applied Economics from the University of Leuven, Belgium, and an MBA in European Studies from the University of Saarbrücken, Germany.
Inge lives with her husband in Belgium. She rides horses and is a yoga teacher. From 2003 to 2007 she sailed halfway around the world in her own yacht.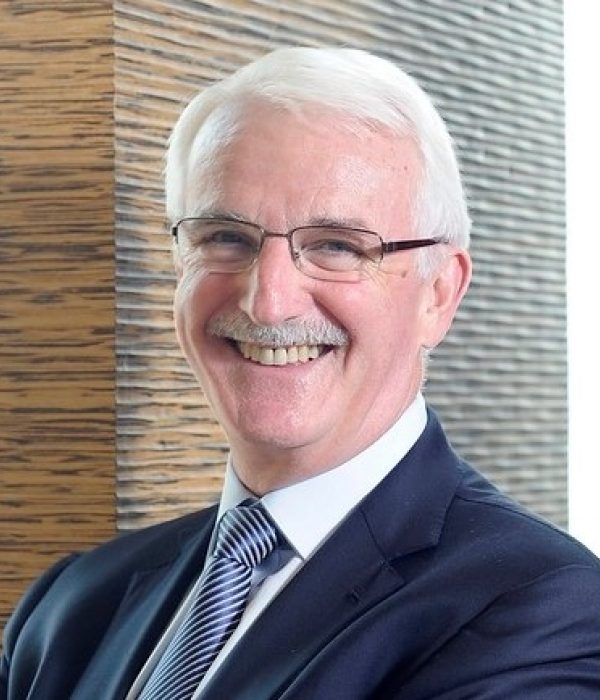 Former Chairman, World Travel and Tourism Council.
Non executive Director Dubai Expo2020.
Non executive Director Ras Al Khaimah Tourism Development Authority advisory board.
International Ambassador Galway2020.
Non executive Director Temes Hotels and Resorts, Greece.
Member of the Board of Trustees Tolerance Institute UAE.
Member of the Advisory Board SCTH
Former President and CEO Jumeirah Group.
Gerald Lawless started his career with Forte Hotels which culminated in him setting up and growing Forte's operations in the Middle East.
After a 23-year career with Forte Hotels, he joined Jumeirah in 1997 and helped establish it as one of the premier luxury hotel brands in the world. Taking on the challenge of launching Burj Al Arab, the world's most luxurious hotel, after the successful introduction of Jumeirah Beach Hotel to an eager travelling public, Mr. Lawless went on to become President and Group Chief Executive Officer of the Jumeirah Group.
● At the beginning of 2016, having served for 18 years at the helm of the Jumeirah Group, Mr. Lawless assumed a new leadership position responsible for tourism and hospitality in Dubai Holding, the Group's parent company. During this period he served as Chairman of the World Travel and Tourism Council.He has now retired from these roles and continues to reside in Dubai.
Mr. Lawless is a Graduate of Shannon College of Hotel Management in Ireland and holds the following Honorary Degrees:
● Doctor of Business Administration in Hospitality Management at the Johnson & Wales University, State of Rhode Island, USA;
● Honorary Degree of Doctor of Laws at the National University of Ireland, Galway;
● Honorary Doctorate at the Middlesex University Dubai.
He served as a member of the Global Agenda Council on the Future of Mobility with the World Economic Forum. He is fellow member of the Institute of Hospitality; and a member of the International Advisory Board of the Ecole Hôtelière de Lausanne.
Recipient of the 2017 Presidential Distinguished Service Award for the Irish Abroad.
During his 45 year career he has worked in the following locations: Galway, Geneva, Southampton, Swindon, Glasgow, Dubai 1978 to 1982, Durban, London, Bahrain, Dublin, and Dubai again since 1991.
He has been responsible for the development of hotels in various regions and has visited many cities within these countries and regions including North Africa, virtually all countries of the Middle East, the CIS and Asian countries such as Indonesia, India, Pakistan, Thailand, Cambodia.He has participated in UAE trade delegations to China where he has negotiated management agreements for over 8 hotels.
He has also been responsible for the Caribbean division of Forte hotels in Bermuda, Jamaica, Bahamas, Barbados and Guyana.
In his capacity as Chairman of the World Travel and Tourism Council 2016 to 2018 he has addressed conferences throughout the world.
He has also attended the Annual World Economic Forum in Davos on nine occasions.
He has been a member of the Farmleigh Forum and the advisory Board of the Global Irish Network.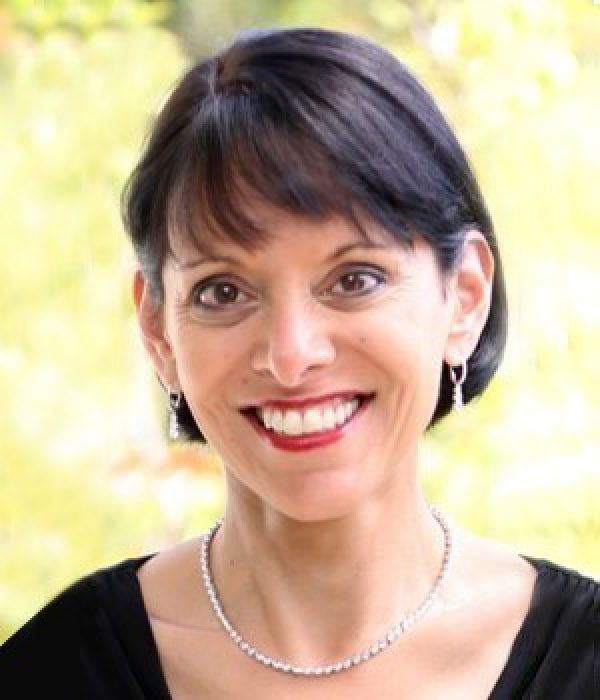 A committed Tourism & Development practitioner, Anita is the Founder and President of ANITA MENDIRATTA & Associates (first launched as CACHET CONSULTING), a highly respected and trusted international consulting firm based in London, UK.
With over two decades of global professional working and living experience, Anita's global hands-on, cross-cultural, cross-industry experience in both public and private sectors has created an innate ability to feel the 'heartbeat' of societies – the economic, social, political, cultural and environmental dynamics impacting and inspiring nations facing change, including confronting challenge. Importantly, with proven agility and acumen in mobilising impact across diplomatic, governmental and business spheres, her exceptional skills in assisting clients in defining and mobilising critical principles and practices vital to individual and collective impact has earned her the trust needed to work directly with leadership teams to unlock higher levels of performance.
For this reason, Anita is highly sought after as both a strategist & advisor in the areas of national growth, development, and often, recovery. She is honoured to be:
SPECIAL ADVISOR to the Secretary General of the UNWTO http://www2.unwto.org/
STRATEGIC ADVISOR TO CNN INTERNATIONAL in the area of Tourism & Economic Development, operating as lead Consultant of CNN's T.A.S.K. GROUP across all regions of the world. http://www.cnnmediainfo.com/task/
STRATEGIC RESOURCE TO THE WORLD BANK, WTTC, IATA and ATAG in Tourism, Aviation and Development
Increasingly, Anita is called upon to be the bridge between government and business, assisting leaders to address conflict and find common ground to enable advancement of common agendas, breaking through areas of contrast and/or conflict to realise shared aspirations.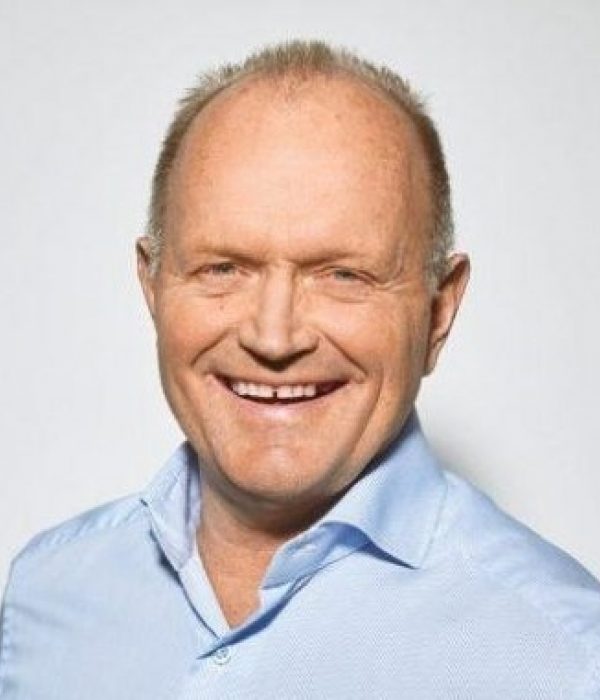 Anders Nissen is the CEO of Pandox AB, one of Europe's largest and leading hotel property companies. Anders was one the founders when Pandox was formed in 1995 and he has been the company's CEO since then.
Under Anders' management Pandox has grown from a small local company with property portfolio value of 600 million SEK to a large international company with a portfolio value of 65 billion SEK. During this time, Pandox has expanded its geographical platform from one to 15 countries. Currently Pandox has 156 hotel properties in 90 cities. Pandox's business model is an important factor in explaining of the company's success. Based on an active ownership model with revenue-based lease agreements and management contracts, as well as own operation via franchised and independent brands, Pandox can move freely over the hotel value-chain and create a tailor-made strategy for each individual asset.
Anders Nissen has been active in the hotel industry for more than 35 years. Before joining Pandox Anders was Managing Director for Securum Hotel & Turism AB where he led the restructuring of Securum's hotel property portfolio. He also had a number of executive positions within the RESO organization.
Anders Nissen has also more than 20 years of experience from the international capital market as the CEO of Pandox, which is currently listed on Nasdaq Stockholm for a second time. He has also held various board assignments over the years.
Anders has a lifelong interest in handball, and he is chairman of the Swedish organization responsible for all commercial arrangement like international games and international championships in Sweden.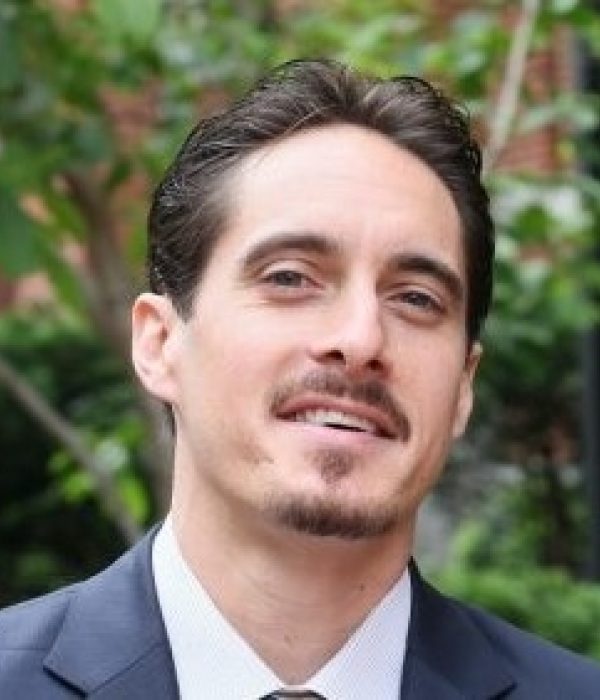 Eric founded Greenview in 2008, an international consultancy helping organizations catalyze innovation and best practice through strategy, programs, data management, benchmarking, and reporting. Greenview's clients include most of the largest hotel companies as well as hotel owners and developers, event organizers, cruise lines, DMOs, OTAs and industry organizations including the WTTC and UNWTO. With 20 years of hands-on experience, Eric is a frequent speaker, convener, and researcher on the topic of sustainability. Prior to founding Greenview, Eric specialized in the operations and development of nature-based lodges, theme parks and attractions in Costa Rica, Mexico, and Brazil. Eric earned a Bachelor of Science degree from the Cornell University School of Hotel Administration and a Master of Science degree in Tourism & Travel Management from New York University. His notable industry work includes launching the Cornell Hotel Sustainability Benchmarking Index, Green Lodging Trends Report, Destination Water Risk Index, and Hotel Owners for Tomorrow Coalition. Eric is a member of the UFI Committee on Sustainable Development and the International Standards Working Group of the Global Sustainable Tourism Council. He has held a research fellowship at the Cornell University Center for Hospitality Research and been an adjunct instructor at New York University.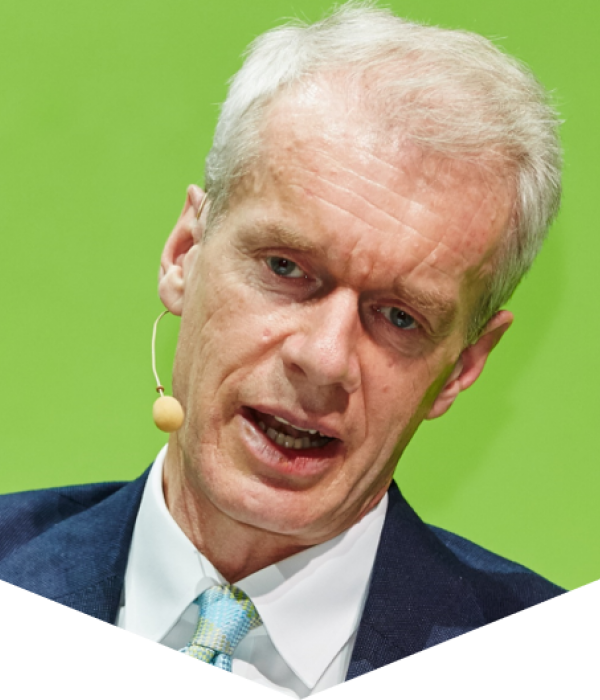 Stephen Sackur is presenter of HARDtalk, the current affairs interview on BBC World and the News Channel. His subjects have included the heads of NATO and OPEC, Shimon Peres, Gore Vidal and Richard Dawkins.
For HARDtalk he has also interviewed a number of the world's great innovators, from James Dyson to Jimmy Wales of Wikipedia and the bioscientist Craig Ventor. Distilling his notes for a series of articles, Stephen identified the five qualities they all seemed to share: an indestructible will, passion (almost beyond reason), outrageous optimism, a super-sized ego and a 'rebel yell.'
These interviews have also given him an insight into how organisations can best bring about innovation: "You need to find ways to assess individuals on their merits, and give rewards for innovative thinking rather than play-it-safe mediocrity. You should encourage insiders to get outside and bring back fresh insights. And you shouldn't confuse seniority with creativity."
Away from set-piece interviews Stephen has served in Brussels, reporting on day-to-day stories from the major European institutions and across the continent. Before that he was Washington Correspondent, where his coverage and analysis of 9/11 won widespread acclaim.
Ten years earlier it was Stephen who broke the story of the mass killing on the Basra road out of Kuwait, marking the end of the Gulf War. He was then posted to Cairo and Jerusalem as Middle East Correspondent, where he reported on the emergence of the Palestinian Authority.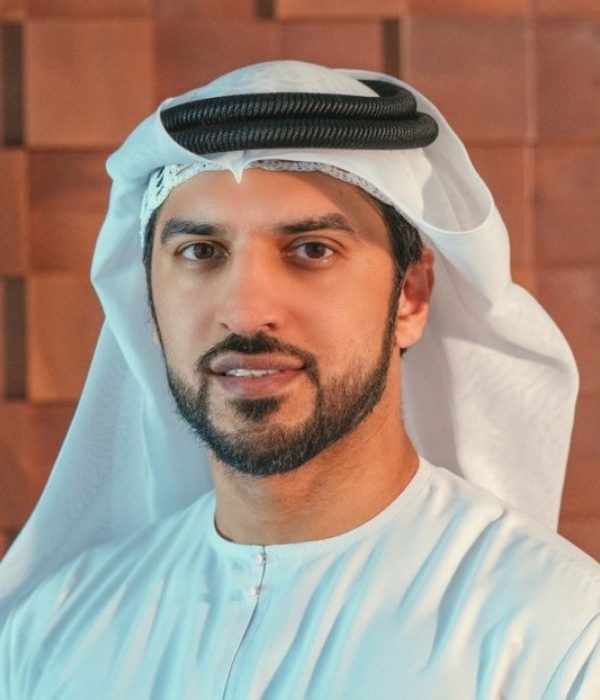 Ali Al Shaiba joined the Department of Culture and Tourism – Abu Dhabi as Digital Marketing Director in 2018 and was appointed as Acting Executive Director of Marketing and Communications at DCT in 2019. He currently also serves on the Board of Directors of one of the UAE's largest production companies, Image Nation.
Al Shaiba brings a wealth of experience in marketing and communications to the Department of Culture and Tourism – Abu Dhabi that has enabled him to become an effective and innovative leader in this field. Prior to joining DCT, he was the Executive Director of Commercials at the Abu Dhabi Media Company, the top media establishment in the emirate of Abu Dhabi.
He has also occupied senior roles in several media organisations across the UAE, including acting as a consultant for the Crown Prince Office – Dubai and Noon.com and acting as the Head of Technical Operations of Dubai Police. He was also the Founder and CEO of Twenty Thirty Media from 2010 to 2015, Tapit Marketing from 2011 to 2014, and was the CEO of the Abu Dhabi Digital Media Establishment from 2015 to 2017.
Al Shaiba specialises in effective marketing management and strategy planning, with focus on the field of digital marketing. His strong leadership skills, as demonstrated by his extensive track record as a successful marketing director, have made him well-suited to effectively guide the marketing and communications efforts within the Department and Culture of Tourism – Abu Dhabi towards success.
Ali Al Shaiba holds an Executive Leadership Degree in Business Administration and Management from the University of Oxford, as well as a High Diploma in Computer Networking from the Higher College of Technologies, Dubai.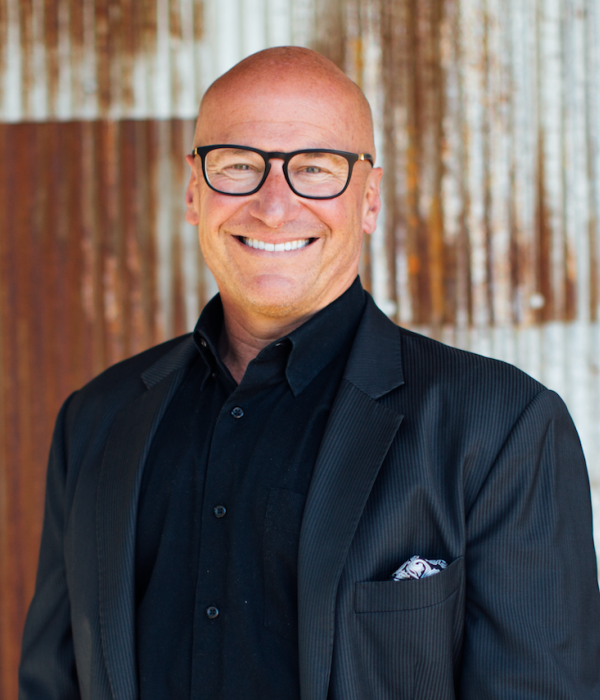 "One of the top 100 thinkers of our time" by Executive Excellence magazine
• Voted "One of the Top 10 Global Thinkers" by HR Magazine
• Selected as "Thought Leader of the Year" in Hong Kong
• "Millennial Thought Leader" in Singapore
Dr. Paul G. Stoltz is considered the world's leading authority on the integration and application of grit and resilience. He is author of five international bestselling books on the subject—printed in 17 languages—including the top selling business book in China, and was voted by HR Magazine as "One of the Top 10 most influential global thinkers," and by Executive Excellence as "One of the 100 Most Influential Thinkers of Our Time." In newest book, GRIT—The New Science of What it Takes to Persevere, Flourish, Succeed, he pioneers the first validated construct and method in existence for growing both the quantity and quality of one's GRIT.
Dr. Stoltz has served as faculty for MIT's acclaimed entrepreneurship program and for Carnegie Mellon's distinguished Global Leaders Program, where his AQ and GRIT-related methods and assessments have been used to equip tomorrow's leaders and entrepreneurs. He also serves on various boards, including advisory board for DocuSign, Board of Directors for Global Mentors Network, and several companies focused on earth rejuvenating technologies.
Harvard Business School has selected and incorporated Dr. Stoltz's Adversity Quotient® tools and methods into it's top-rated MBA and Executive Education programs and is featuring Dr. Stoltz's newest work on GRIT in a new video series for Harvard Business Review. Dr. Stoltz has also been a member of Stanford University's Distinguished Leaders Lecture Series, was selected as the Millennial Thinker for Singapore, "Thought Leader of the Year" in Hong Kong, 3940 Broad Street Suite 7-385 San Luis Obispo, CA 93401 info@peaklearning.com 805.595.7775 2 and is a top-rated international faculty member for the Young Presidents' Organization. He has guest lectured for Princeton, INSEAD, and Cornell, and has been a featured blogger and author for both the Harvard Business Review and Psychology Today. Dr. Stoltz has been the founder and CEO of PEAK Learning, Inc., a global research and consulting firm, since 1987, through which he coaches, consults, teaches, and collaborates with top leaders, thinkers, and influencers within a broad range of organizations from start-ups and NGO's to the Fortune 500 on six continents. He is also the founder and managing director of the GRIT Institute and Global Resilience Institute, both worldwide research collaboratives for exploring and advancing the frontiers of human endeavor.
Today, GRIT and AQ are the most widely adopted methods of their kind in the world for measurably enhancing one's resilience, agility, and GRIT—currently in use by industry-leading companies, top institutions, and many governments in 137 countries across six continents.
Dr. Stoltz is frequently featured in the world's top media. Examples include the major news shows CNN, CNBC, ABC, Sky News, Business News Network, NBC Nightly News, Public Broadcast Service (PBS), as well as the biggest daytime shows such as the Today Show, and multiple appearances on Oprah. You will also find Dr. Stoltz quoted in the major press, worldwide, including Wall Street Journal, Harvard Management Update, Investor's Business Daily, Yahoo! Finance, Asia 21, Inc., Washington Post, Los Angeles Times, Singapore Straits Times, The Australian Financial Review, Success Magazine, Entrepreneur Magazine, Boss Magazine, The Drucker Foundation's prestigious Leader to Leader and other publications. Dr. Stoltz coaches the U.S. Olympic Team, has served as faculty for MIT's acclaimed entrepreneurship program and for Carnegie Mellon's distinguished Global Leaders Program, where his AQ and GRIT-related methods and assessments have been used to equip tomorrow's leaders and entrepreneurs.
Dr. Stoltz received his bachelor's degree in Organizational Communication and Economics from the University of California, as well as his business, leadership, and social sciences interdisciplinary master's and Ph.D. from the University of Minnesota. PEAK Learning's international headquarters is situated in the coastal mountains of San Luis Obispo, California, where Dr. Stoltz resides with his family, who were honored by USA Today as "America's Most Creative Family."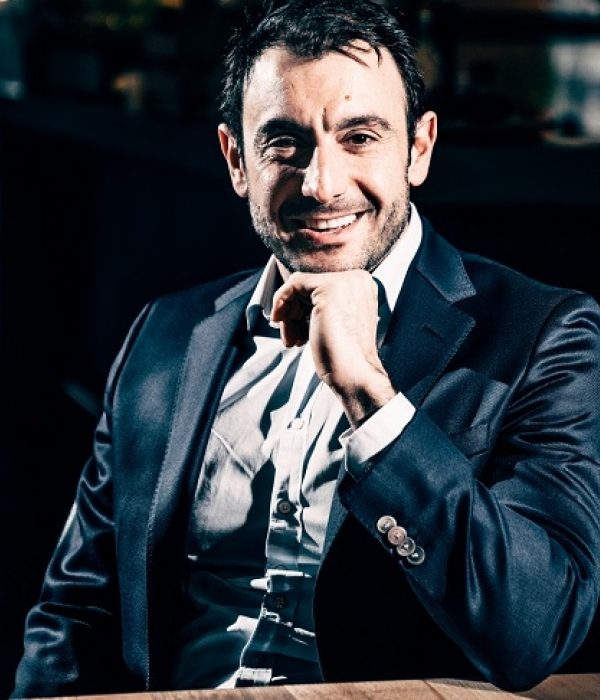 Younes works with the Rezidor Middle East team to drive their growth strategy in the Middle East and some parts of Africa, focusing on new and emerging markets. Younes began his career in managerial roles in Lebanon before joining HVS International in London in 2001. During his five years with HVS International, Younes quickly progressed to the position of Director, overseeing a number of projects, feasibility studies and contract negotiations.
In 2006, Younes joined Starwood Hotels as Director of Acquisitions and Development EMEA out of London, before being promoted to Senior Director of Acquisitions and Development in 2008. Younes also served as Vice President Development for the Middle East at Hilton Worldwide in 2009.